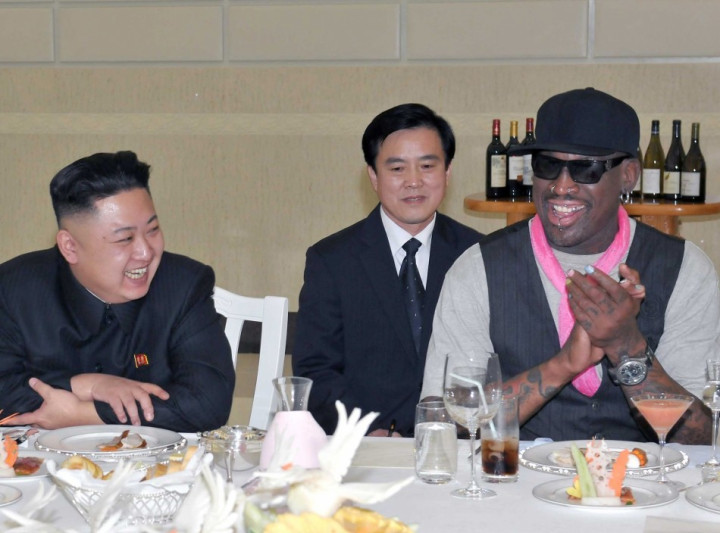 Dennis Rodman has announced he will be returning to North Korea in August to visit the controversial leader Kim Jong-un and "have some fun".
The NBA star confirmed he would be going back to North Korea, which is currently threatening nuclear attacks, saying Kim "just wants to be loved".
He told Gossip Extra: "I'm going back 1 August. We have no plans really, as far as what we're going to do over there, but we'll just hang and have some fun!"
Rodman, 51, also commented on the current situation in the country, explaining that the actions of North Korea's leader are not as threatening as those of the Soviets in the 1950s and 60s.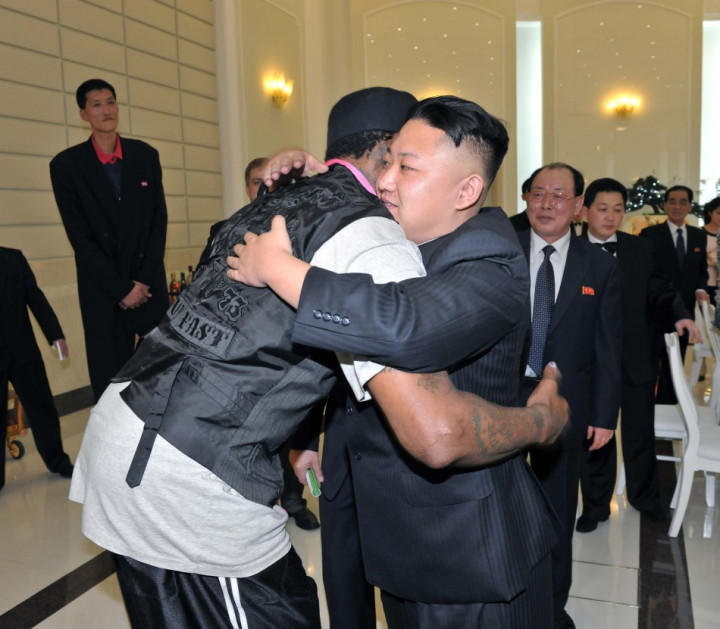 "The Russians were way out there, and they were acting on their threats. He (Kim) just wants to be loved. He just wants to sit down and talk. That's all."
Rodman made these comments at a charity gala in Miami Beach over the weekend, hosted by criminal defence attorney Roy Black.
Commenting on the basketball player's presence, Black joked: "The good thing about Dennis being here is that it makes us pretty sure this city will not be bombed by North Korea tonight."
Rodman first visited North Korea at the end of February and struck up a friendship with the country's young leader.
Following the visit, he said the pair bonded over basketball, telling ABC: "He wants Obama to do one thing - call him. He said, 'If you can, Dennis - I don't want war. I don't want to do war.' He said that to me.
"I said 'Obama loves basketball.' Let's start there.
"What I did was history. And guess what, it's just like we do in America [prison camps].
"This is all politics, right? He don't want to do that [go to war]. This is coming from his father. As a young man, he doesn't want anything. He's not his dad, he's not his grandpa [North Korea's previous dictators].
"He's very humble and very strong as a man. He's a great guy if you sit down and talk to him."