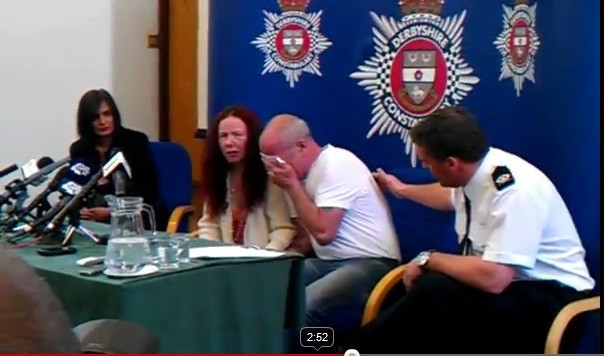 Mick and Mairead Philpott, the couple charged with the murder of their six children following a fire at their home in Derby, will not attend the funeral service.
Jade Philpott, 10, and her brothers John, nine, Jack, eight, Jesse, six, five-year-old Jayden all perished in the blaze at their house at Allenton, Derby, on 11 May. The eldest, Duwayne, 13, died three days later in hospital.
A funeral service for the children will be held on 22 June at St Mary's Catholic Church in St Alkmund's Way, followed by a burial at Nottingham Road cemetery in Chaddesden, the Derby Telegraph reports.

Their parents, Mick, 55, and Mairead, 31, have been remanded custody charged with the children's murders. Father Alan Burbidge, the family priest who will be conducting the service, has confirmed they will not attend the funeral.
He said: "We have had confirmation this morning that the parents of the six children will not be attending the funeral, which will take place at St Mary's Catholic Church at 11am on 22 June."
Public sentiment ran high when the parents were arrested and appeared in court and it is not known whether prison authorities made the decision over fears for their safety, or if other family members did not want them there.
The cost of the funeral, believed to be £14,000, will be covered by donations to the DJ trust, set up by the community following the tragedy.
Trust organiser and fundraiser Anthony Slater said: "We have just over £14,000 in the fund at the moment, which will pay for the burial costs and the headstones. I have spoken to the family and they still plan for the children to be brought to the service and taken to the cemetery via horse-drawn hearses.
"In terms of money, I think we have hit what we need to hit to cover the funeral costs."
The couple are due in court again on 18 June.