London Collections: Men (LC:M), the male equivalent of London Fashion Week is back in full swing again, bringing the world's editors and buyers to the UK capital to view the offerings of Britain's wealth of menswear talent. After launching in 2012 as a relatively small affair, LC:M has expanded fast with 65 designers now showing on the schedule, as well as its countless showrooms and external events that prove menswear is a burgeoning business in London.
This year designers will be showcasing their collections for AW15 at both Victoria House in Bloomsbury Place and 180 Strand, although the likes of Burberry, Alexander McQueen and Barbour have chosen their own spaces for the event.
While there is a tendency to look towards fashion weeks as the home of artistic yet unwearable designs, particularly in menswear, there is a wealth of new talent that has emerged in recent years that is creating a buzz within London as more menswear designers are pushing boundaries of what can be worn on the street, as opposed to just viewed on the catawlk. Experimentation in techincal fabrics, subverting traditional tailoring techniques and a masterful exploration of print are just some of the reasons that LC:M is becoming such an exciting event to behold.
Now the show has already started, here are the designers we will be paying close attention to this weekend:
Craig Green
Having first shown through Topman and Fashion East's MAN show for London Collections: Men autumn/winter 13, Craig Green has since gone it alone to produce and show collections that challenge form and functionality. Winner of the British Fashion Award for Emerging Menswear Designer in 2014, Green has won over critics and buyers alike with his original yet extremely wearable designs. If you're looking to update your style, Green's separates will be game changing.
Showing: Friday 8 January, 17:00
KTZ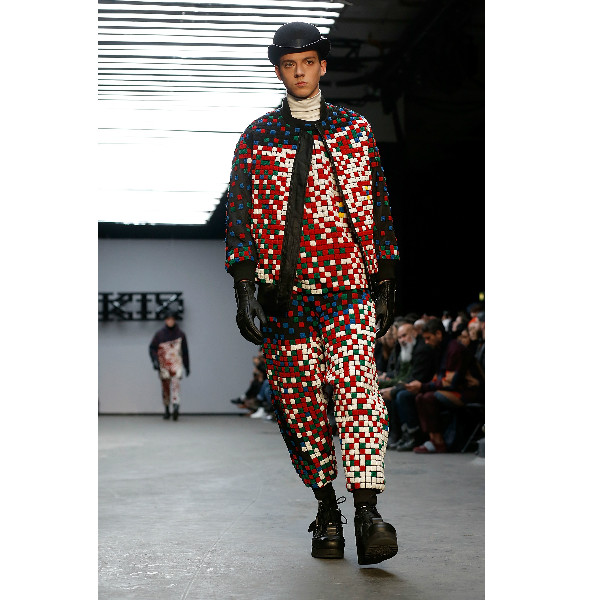 London label KTZ found themselves in hot water last season for replicating an Inuit design within its SS'16 collection. However, this should not detract from the wealth of research and cultural referencing that makes up their designs. The brand has been around since 1996 under the creative direction of Marjan Pejoski and management of Sasko Bezovski and it will interesting to see if last season's battles will affect their upcoming show. KTZ manage to seamlessly tie together innovative street design with ancient detailing so let's hope they continue to do so.
Showing: Sunday 10 January, 19:00
Tourne de Transmission
What may have originally started as a brand that played with the slogan T-shirt, it has taken its aesthetic much further with sleek, monochromatic bold designs that play with texture and form without losing mass appeal. SS'16 will be their fourth collection, with last season's focus on woven fibres juxtaposed with leather, it will no doubt be one to watch this season.

Showing: Monday 11 January, 15:30-17:30
Phoebe English Man
Better known for her intricate luxury women's wear line, Phoebe English has also tried her hand at menswear and succeeded immensely. Loose, relaxed designs were key for her previous collection, as well as a deep sense of referencing the past. Light cottons, neatly detailed button fastening and over-sized layered items played a key role also.
Showing: Phoebe English Man will be in the Trouba Showroom, Victoria House