If you ever found yourself reeling with envy at the sight of Jared Leto's luscious locks or Orlando's Bloom's enviable bun, then you may want to try out a grooming trend hoping to make its mark in men's fashion.
For $9.99 (£6.57) — slashed from $65 courtesy of Groupon — men the world over can treat themselves to a "clip-in man bun". The attachable hair-piece, which comes in black, blond and brunette, promises to make the hipster trend adopted by some of Hollywood's leading men achievable for every Tom, Dick and Harry Styles.
According to the Groupon ad's quirky description, the man bun "lets you blend in with your surroundings, putting it on when you smell fair-trade coffee or hear a banjo, and taking it off when someone utters the word bro". In other words: those who are not blessed with hair long enough to casually tie back can use a faux bun instead.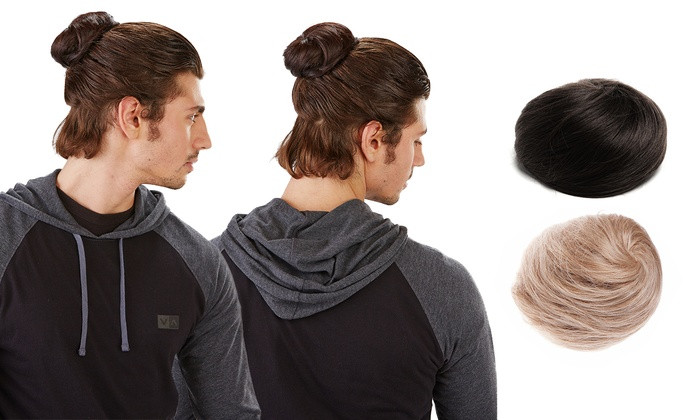 Women have been wearing clip-ins for years but men keen to invest in their tresses are given a hilarious step-by-step guide on how it is worn: "Comb your hair back toward the crown of your head, in a similar motion to lacquering a reclaimed-wood coffee table.
"Attach the man bun to your natural hair the way the lay public attached itself to Arcade Fire. Use bobby pins to secure the man bun, decide bobby pins are too mainstream, use antique paper clips instead."
A narration video ends by saying: "Then you can remove it easily and quickly, leaving you plenty of time to spend the rest of your night to think about what it's like to be the type of person who lies to everyone."
Makers of the hair piece are likely hoping that it becomes bigger than the winge, or wig fringe, which promises to switch up you look without the damage or the risk or regret. According to the listing more than 1,000 have sold so far, so hurry if you don't want to miss out.