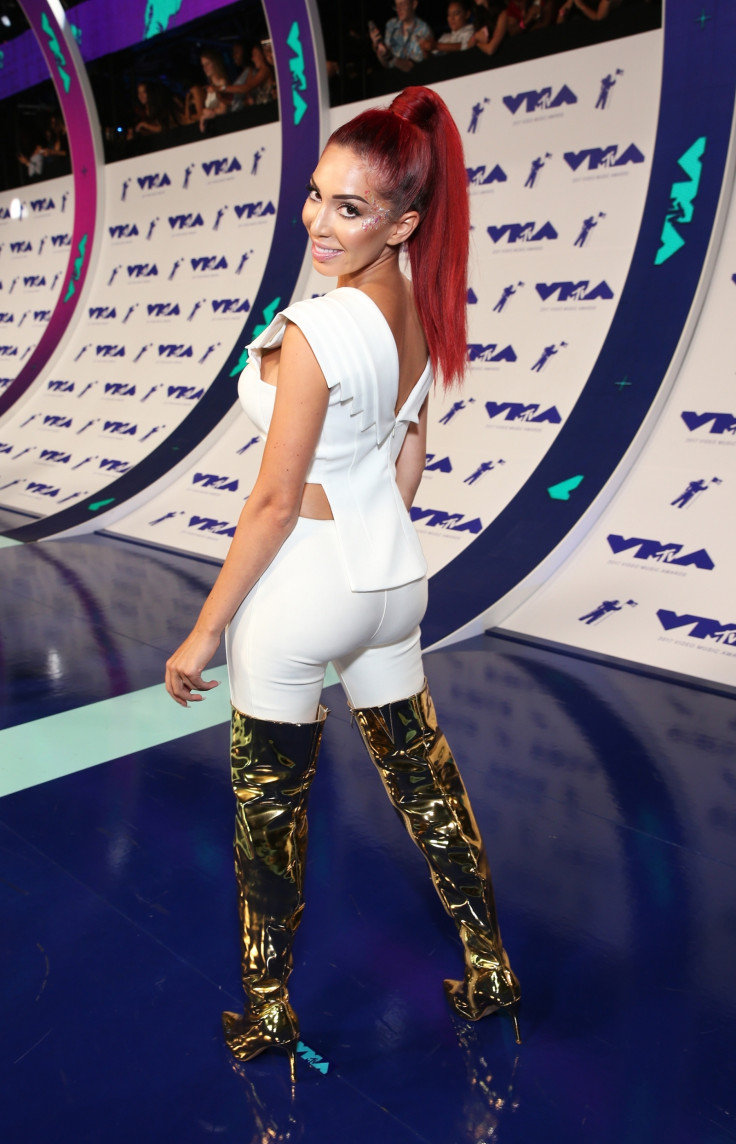 Known for courting controversies, Farrah Abraham has once again come under fire from her fans for over-sharing her private life on social media.
Taking to Instagram, the Teen Mom star – who recently visited a Beverly Hills rejuvenation centre for refreshing her "lady parts" – shared some intimate snaps and videos of the procedure with her fans. "Loving my lady parts!" the 26-year-old reality TV personality cheekily wrote in the caption.
In fact, one of the snaps even shows Abraham lying on the table with her legs spread apart while a video that captured the specialist explaining the procedure to Abraham, how everything would be "tighter" after the process.
"Like you're 16 again!" an excited Abraham shot back in the clip. However, the extremely private posts have not gone down well with the MTV star's Instagram followers, who like always took to the comments section to express their disapproval in harsh words.
"You're nasty," a critic wrote, slamming Abraham for setting a wrong example for her daughter, Sophia. "How many people at your age get this done... how sad as a mom posting this with your children. You are truly desperate for attention and that's sad."
Branding the reality star as "nasty", another of Abraham's followers asked her, "Why would you share this? You're 25 years old. You don't need to worry about that."
"What kind of mother cares about her body more than her own child? You're not even 30 yet and you're getting all of this surgery. You're a disgrace to yourself, your own daughter, and as a human, period! Smdh," shot back another furious viewer.
Despite the sharp bout of criticism, the mother-of-one seemed unfazed as she recently made an appearance at the MTV Video Music Awards with her 8-year-old daughter.
Instead Abraham hit back saying, "My lady parts are happy."
"I just like to share things, especially if it's good and health related," the mother-of-one was quoted as saying by Us Weekly. She added, "I think it's just best to ignore negativity and only welcome positivity in your life and I think that shows for Sophia and hopefully myself over the years and I'm just really happy about that."