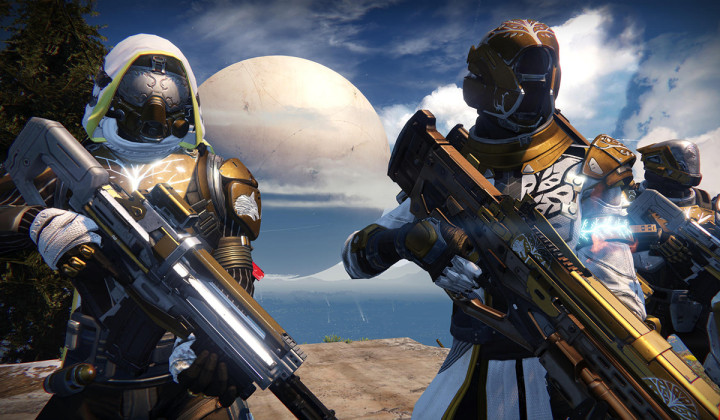 A weekly update from Destiny developers Bungie has revealed that the studio is considering adding matchmaking to their end-game raids.
Destiny's raids are the most challenging parts of the hit game, requiring six players level 26 or above to team up for a lengthy test of endurance. As it stands the game's only raid so far, Vault of Glass, requires six players who know each other – rather than matching up strangers through the matchmaking system used in other areas of the game.
Asked about raid matchmaking in their weekly update Bungie said: "The best I can do to answer your question is to let you know that you've been heard. We're having conversations about how Matchmaking might support the more challenging activities in Destiny."
The gist of their answer suggests concerns that if they opened up raids to matchmaking that a group of strangers wouldn't, in most instances, be able work together effectively enough to complete the tough-as-nails mission.
What Bungie has to weigh up is what's worse: the risk players regularly failing the raid when teaming up with the strangers, and the frustration it causes, versus leaving many players unable to gather six people to play at once with no way of playing that part of the game they purchased.
Here's Bungie's complete answer:
Upon its release Destiny became the biggest selling new IP ever in the UK, beating Ubisoft's Watch Dogs, which launched earlier this year.