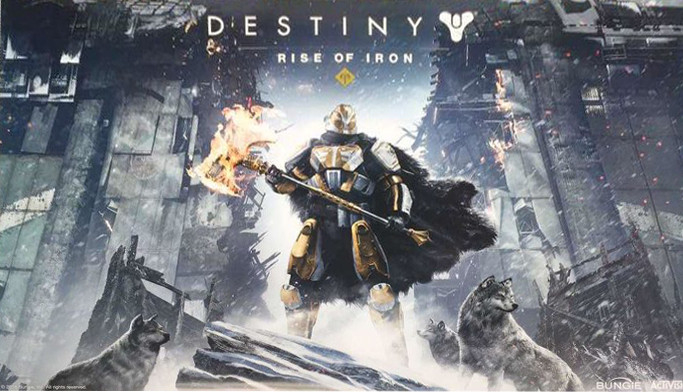 Bungie has announced that it will reveal Destiny's "next adventure" during a livestream to be held on Tuesday, 9 June at 10am PT (6pm BST). It's likely that this will be the sole expansion Bungie has planned for 2016, which according to a leak in May will be called Rise of Iron.
In its weekly update, Bungie announced the livestream, which will take place on the Bungie Twitch channel, adding: "This will be your first glimpse at what awaits you later on this year, followed by a deeper dive with the development team."
Rise of Iron leaked through promotional materials later confirmed to be authentic by two separate Kotaku sources. The poster appears to show Lord Saladin, the character in charge of Destiny's Iron Banner multiplayer events.
After a year of expansions and regular updates following the game's 2014 release, the fervour surrounding Destiny certainly died down during the early months of this year.
Back in December, Bungie revealed that the game would follow an "events-based model" in 2016, which was later confirmed when Activision revealed during an investor call that there would be just one "large new expansion" released for the online shooter this year.
It was also revealed during the same call that a "full game sequel" would be released in 2017. This confirmed reports in January that that game had been delayed from its original late 2016 release window.
Fans have speculated that Destiny 2 may be teased at E3 2016 during one of the major press conference – probably Sony's. If Bungie are to announce Rise of Iron next week, ahead of E3, it would allow them to tease Destiny 2 without it taking the shine off any expansion announcement made at the same time.
For the latest E3 news, head over to IBTimes UK's E3 2016 hub page