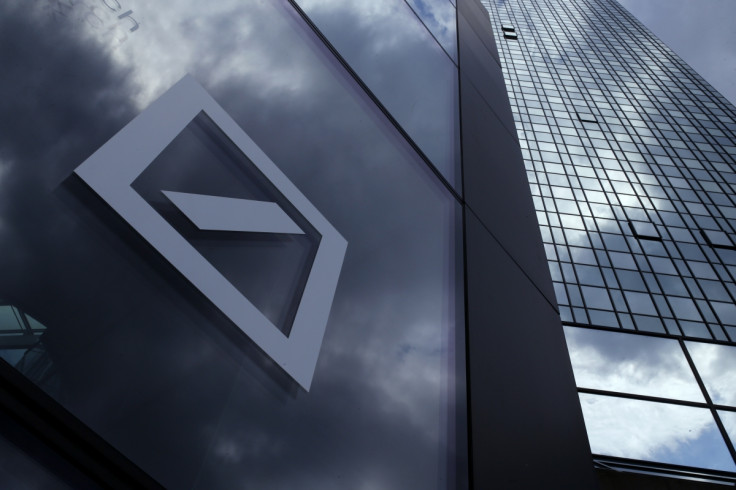 A Deutsche Bank whistleblower has turned down an $8.25m (£6.28m) award from the US Securities and Exchange Commission (SEC) amid protest against the agency's failure to punish executives at the German bank.
Eric Ben-Artzi, a former Deutsche Bank risk officer, had exposed the false accounting practices at the bank. He had gone to the SEC after the bank fired him for criticising Deutsche's inflated valuation of its credit derivatives portfolio. The SEC later found Deutsche Bank guilty.
Following this, in 2015, Deutsche Bank agreed to pay $55m to the SEC to settle all claims related to the matter. However, Ben-Artzi in an opinion piece published by the Financial Times, argued that this penalty on which his award is based should have been paid not by the bank but by Deutsche's executives involved in the unfair practices. He added the regulator had not done enough to punish the executives and had instead punished the bank's shareholders.
He said one of the reasons the bank's executives were unpunished was that many of Deutsche's senior personnel had held lawyer positions in the SEC. For instance, Robert Rice a senior lawyer at Deutsche Bank between 2004 and 2013, later moved to the SEC as chief counsel. Robert Khuzami, a former general counsel at the bank, served as a director of enforcement at the SEC between 2009 and 2013. Dick Walker, a former Deutsche employee who left the bank earlier this year, had served as the enforcement director at the SEC between 1998 and 2001. It is, however, said that both Khuzami and Rice were excused from the investigation amid conflict of interest.
Ben-Artzi, who said he would not take any part of the award for himself, added he was not able to reject parts of the $8.25m award which were being claimed by his ex-wife, lawyer and outside experts. He said this was because these people had worked on his submissions to the SEC. It is said that this is the first time a whistleblower has refused to accept his share of the SEC award since 2011, when the programme became effective.
Apart from Ben-Artzi, Matt Simpson, a former Deutsche bank trader, who also applied for the award was allocated $8.25m from the SEC. However, another third former employee of the bank who approached the SEC in 2010 to complain about improper valuations was not granted any award.