Dev Patel's latest film Lion takes him back to the streets of India, this time in the hopes of finding his family. In the recently released trailer of the film, the Slumdog Millionaire actor plays Saroo Brierley, an Indian-Australian businessman who takes on the Herculean task of retracing his steps as a five-year-old to find his brother and mother.
The film features some big names including Rooney Mara who plays Patel's girlfriend and Nicole Kidman and David Wenham as his adoptive parents. Garth Davis makes his entry into feature films as director with this project, which is based on Saroo Brierley's 2013 memoir A Long Way Home, Lion. For the role of five-year-old Saroo, Davis spent four months in India looking for the right boy. He finally decided on Sunny Pawar, who happened to have no acting experience and was only able to speak in Hindi.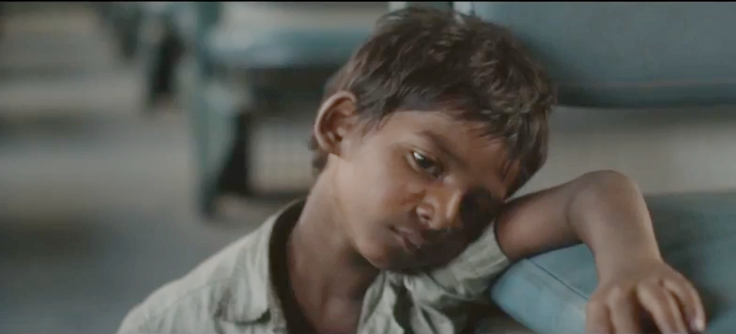 "This tiny boy called Sunny entered the room," Davis told USA Today of the audition. "He was the kid I had dreamed in the story. It was like I had already met him, knew him. The next step was to see if he had the temperament, intelligence and playful spirit to do it."
"It is very sobering making a film where a five-year-old needs to hold the story," said Davis. "There is nowhere to hide."
As a child, Saroo fell asleep on a train and found himself on the streets of Kolkata (then Calcutta), unable to find his way back to his village and his family. Depicting what happened in reality, in the film, Saroo uses Google Earth to find clues of his origins.
"Google Earth is a far more advanced application now and simpler to navigate. When Saroo was searching, it was cloudy, square pixels and took ages to zoom in to look closely," Patel told the publication. "This became his completely-consuming obsession, finding this needle in a haystack. This man's determination and perseverance was incredible."
Lion will premiere at the Toronto International Film Festival on 10 September and in the UK on 12 October at the London Film Festival before hitting theaters on 25 November.
Check out the trailer of Lion below: