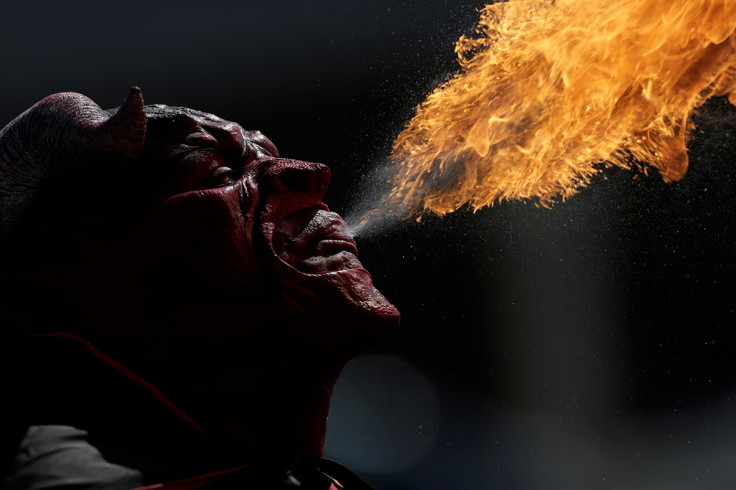 The leader of a group that worships the 'real Devil" and participates in black masses is suing several schools for harassment over his 'alternative faith'.
The lawsuit alleges that schools in Oklahoma City have subjected Adam Daniels's family to harassment over their "alternative non-Christian-based religion," reports NewsOK.
Daniels is accusing several employees from different local schools of repeatedly propagating false rumours about his family and communicating these false allegations to the Department of Health and Human Services (DHHS), which oversees child protection services.
Daniels is seeking compensation to the tune of $300,000 (£233,000).
Daniels also accuses the schools' staff of mistreating his three children and failing to prevent them from being bullied by other students. The lawsuit mentions that one child was asked if his family "maintained a dungeon".
One of the schools is also accused of subjecting one of the children, who has special needs, to a strip search. Speaking to NewsOK, Daniels said: "We believe that the strip searches were to check for abuse because of what they believe we do and how we practice our faith."
He added: "We feel like we've been forced to do this in order to protect a child who is autistic, mute and epileptic."
The lawsuit states that: "The District has taken an adversarial stance toward the Parents of these children based largely on the fact that the Parents practice an alternative religion which is a violation of the Civil Rights of the Plaintiffs."
It goes on to say that Adam Daniels and his wife Kelsey have received about 40 visits from the DHHS over a period of many years, and that such visits were: "based on falsified allegations purported by District personnel".
The School District became aware of Daniels' faith back in 2013, when it was made clear he had began the local charter Dakhma of Angra Mainyu and presented himself as its "dastur," or religious leader. After creating the Dakhma, Daniel organised a Black Mass in the city's Civic Center Music Hall, which he called the Black Mass of Oklahoma.
Daniels explained: "The point of the lawsuit is to make them stop using DHHS as a weapon to bludgeon us with because they don't believe in how we practice our faith."
He also explained that contrary to media reports, he was not member of a Satanic cult. Daniels said he worshipped an ancient Persian deity, Angra Mainyu, which is described as: "The god of darkness, the eternal destroyer of good, personification and creator of evil, bringer of death and disease". Daniels said that Angra Mainyu – also sometimes called Ahriman – "predates Satan".
The school district told OKnews it couldn't comment on the lawsuit, as it was still pending, but confirmed they had received it.
Earlier this year Daniels made headlines when his book Ahriman.enlightenment was added to the religious text selection of Oklahoma City Metro Library.
Daniels is a registered sex offender, being convicted of "sexual battery of a person over 16" in 2009.