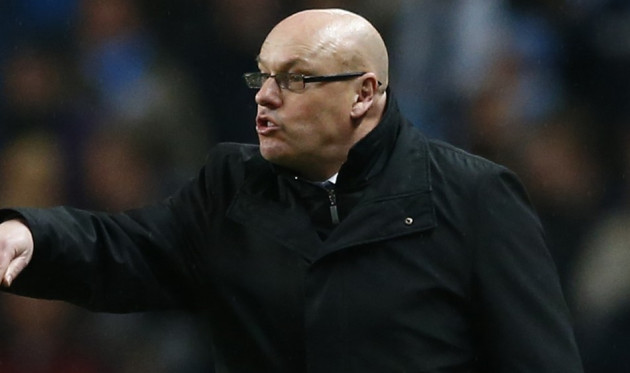 New Leeds United loan signing Dexter Blackstock says the opportunity to play at Elland Road and under manager Brian McDermott persuaded him to join from Nottingham Forest on a three month loan deal.
Blackstock has featured just once in the Championship this season and has penned a three-month deal in the hope of earning a permanent deal.
The 27 year old is without a goal for 11 months, his last coming in the Boxing Day win against Leeds last season and Blackstock is confident McDermott can inspire an upturn in his career.
"Elland Road is one of those stadiums that you play at and think 'this is a massive club'," gleamed Dexter.
"You look at the ground, and the crowd. It's similar to Forest in that you know it's a big club, but when you actually get there. It is a massive club. I felt that on Thursday when I came in.
"I spoke to the manager and he was a big part of me coming here and where he wants to take the club.
"I was very impressed with him, and the squad of players here are a tight unit. I just wanted to come here and be a part of that.
"I've managed to score a few times against Leeds, had some good times at Elland Road, and long may it continue."
The Antigua and Barbuda international has made three occasions this season, playing second fiddle to Jamie Mackie and Darius Henderson for much of the campaign.
The ex-Queens Park Rangers forward made 37 league appearances last season but Billy Davies' doesn't see him as part of Forest's attempts to earn promotion.
McDermott is attempting to spearhead a similarly successful campaign and has tried to combat Leeds' shortage of goals this season with the addition of a further striker. Blackstock meanwhile has long-term ambitions in west Yorkshire, and is aiming for a play-off finish.
"I signed a long term contract there and saw my future there, but nothing surprises me in football," he explained.
"I was getting the odd game this season, but that's not me. I was missing playing and wanted to come out and get playing, and what a place to come and do that.
"I'm here for three months and we'll wait and see what happens beyond that.
"I'm a Forest player, and have three years left there so the ball is in their court, but I just want to get playing and get scoring. I feel a freshness about being at a new place, and I'm excited and looking forward to the next three months.
"There's a good squad here and the lads are pulling in the right direction. Of course the club wants to do well. You don't get Leeds United starting a season and not looking to be in the Play-Offs at the very least."