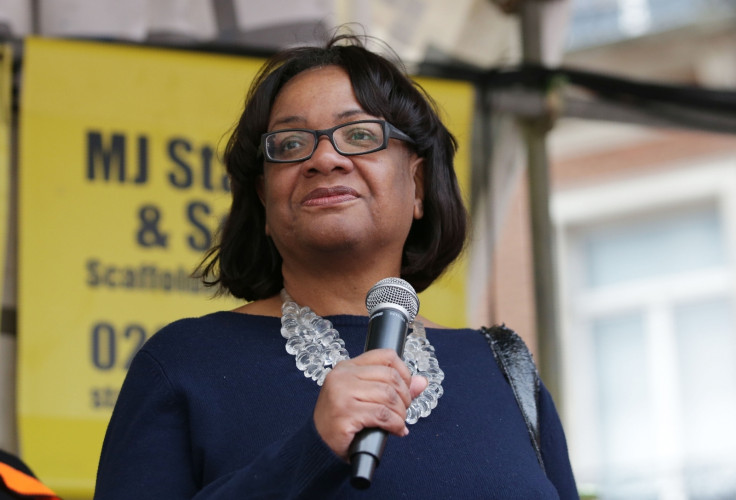 Labour's Diane Abbott said "n****r" during a live morning interview while highlighting the extent of abuse she receives on a daily basis.
The shadow home secretary was speaking on ITV's Good Morning Britain in the wake of a report from Amnesty International, which found the MP for Stoke Newington received nearly half of all abusive messages sent to females politicians in the run up to June's general election.
According to the research, around one in 20 of the 140,000 tweets that mentioned Abbott's Twitter handle were abusive, including racism, sexism and threats of violence.
Speaking to GMB, she said: "When we discovered that we were getting half of these abusive tweets, it was really quite frightening.
"And when I say abuse, it's not about people saying, 'I disagree with you about nationalising the railways', it's people calling you a n****r b***h, it's people threatening acid attacks, it's rape, it's death threats.
"And it's upsetting for me but it's also very upsetting for my staff who have to see all this."
GMB presenter Susanna Reid replies that "obviously people listening to those abusive terms will also be upset by them" but even though Abbott has received them directly "we can't broadcast them, obviously, on the programme at this time of the morning".
Abbott adds that because of the abuse she does;'t use social media such as Twitter for long periods of time as "I know what I'm going to see". When asked why she doesn't just ignore social media, Abbott responds by saying she also receives abuse via email, which she and her team "can't not look at".
According to Amnesty International, in the six weeks prior to 8 June, Abbott received 45.1% of all abusive tweets against female MPs included in the study. In the week before the election, she almost one-third of all abusive tweets.
A spokesperson said: "Not only did she top the list of MPs for most abusive tweets but she received 10 times more abuse than any other woman MP in the run-up to the election and 8 times more abuse than any other woman MP during the entire period of analysis."