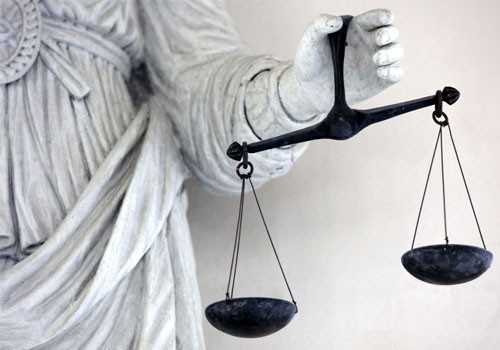 A woman from Croydon, Surrey, has been found guilty of assault after attacking a homosexual couple and calling them "dirty lesbians".
Diana Marquis, a former volunteer mediator for Wandle Housing Association - a position which required her to solve problems between neighbours - lost her temper with the couple over a dispute involving their children.
Marquis, 51, launched her attack on Isobel Hodson and Stephanie Richards in front of school children at the West Thornton Academy School.
She also attacked Debbie Cooplestone, a parent who tried to intervene. The court heard how Marquis stuck her index finger up Coopleston's nose.
At Croydon magistrates court, she pleaded not guilty to two counts of assault, one of harassment and three counts of threatening behaviour towards the couple and Jo Simmonds, the primary school's headmistress.
The fight broke out in June last year because Marquis was angry about the way the school had handled a fight between her son and the couple's daughter.
Mediation helped communication skills
She denied all charges, but was found guilty. She was ordered to attend diversity awareness classes and ordered to pay each of the assault victims £100.
In 2009, Marquis appeared in the magazine Inside Housing, describing her role as a mediator.
In it, she said: "We started training last September, doing 40 hours over 10 weeks. We took part in group sessions, discussions and role playing. We looked at anger management and non-violent communication.
"I've found it very useful. I didn't know what to expect but it opened my mind. It taught me to see both sides of an argument, even with my own children.
"Now if one of my neighbours is upset with somebody, I'll talk to them and calm them down.
"I'm really glad I got involved with this. I can advise my neighbours and my own family. Mediation has really helped my communication skills."