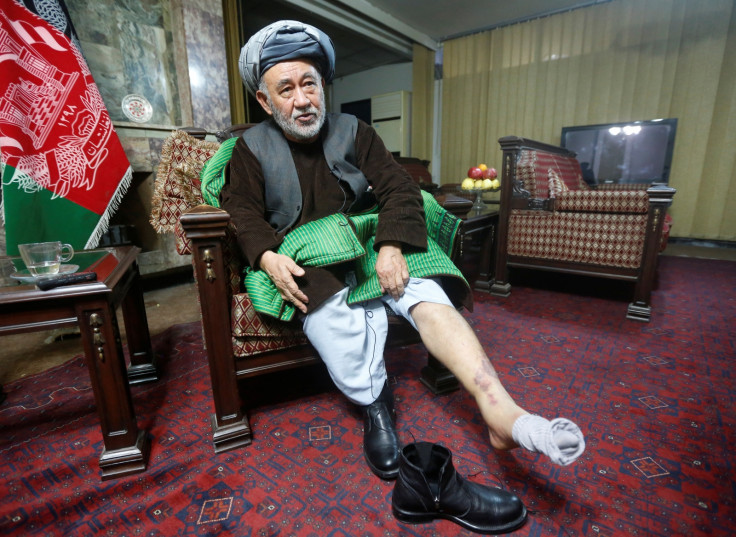 A political rival of the vice president of Afghanistan has told members of the Western media he was abducted, tortured and raped by General Abdul Rashid Dostum and his bodyguards.
Ahmad Ishchi told the New York Times he was raped with an assault rifle and experienced other abuse after being abducted by Dostum on 25 November.
"I can kill you right now, and no one will ask," Ishchi claimed Dostum told him. He said the vice president stepped on his throat and pressed down as he was laying on the ground, beaten.
Dostum denied allegations of physical or sexual abuse when rumours of the kidnapping first emerged, which provoked hundreds of protesters to gather outside the VP's home in Shibarghan, in the northern Afghan province of Jowzjan, as the New York Times reported on 27 November.
In a post shared on social media on his official account on 29 November, Dostum said Ishchi, who is also a member of Dostum's Junbesh party, was arrested by security forces on charges of "financing militant groups" and "contributing to insecurity in the province".
"This individual was under investigation for providing support to militants," Dostum's chief of staff, Inayatullah Babar Farahmand, told RFE/RL's Radio Free Afghanistan.
Ishchi's family were among a crowd of 5,000 people in an arena in northern Afghanistan, who told the New York Times they saw a fight breaking out between Ishchi and Dostum. They claim Dostum personally beat up Ishchi and had his men drive him away in an armoured truck.
At the time of the alleged assault, Dostum was acting president of the country as President Ashraf Ghani was on an official trip to Central Asia.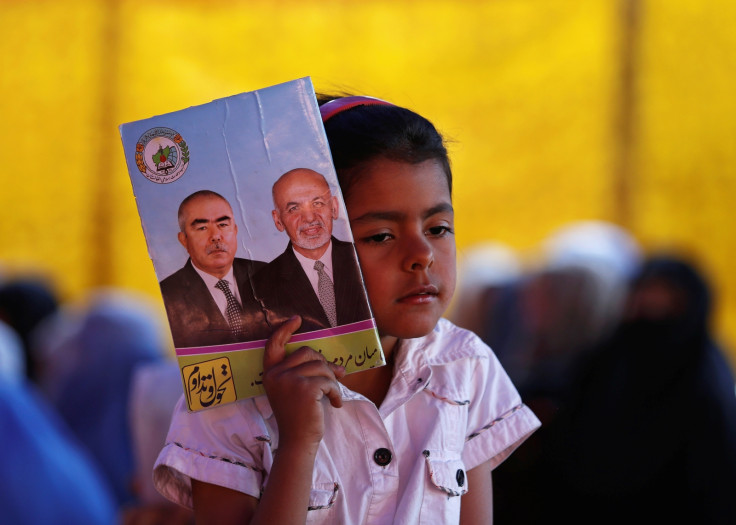 According to Ishchi's account to the New York Times – which could not be independently verified – he was imprisoned in one of Dostum's properties and suffered repeated abuse, including being raped with a Kalashnikov rifle by one of Dostum's men, leaving him internally injured.
Ishchi said he was detained for five days, while his family had no news of him and grew increasingly concerned about his fate. He was then released to the Afghan National Directorate of Security (NDS), which held him for another 10 days before releasing him, Ishchi said, once his injuries were largely healed. He still bore a bruise on his leg, which he showed to the cameras.
Dostum and Ishchi's rivalry goes back to the late 1980s, when the Soviet-backed communist government ruled Afghanistan. The two were competing to become the regional head of a paramilitary force. Dostum outmaneuvered Ishchi to the position, and Ishchi refused to serve as his subordinate, remaining one of his most influential opponents, although his power is much reduced compared to Dostum's.
Whether Ishchi's accusations are true or not, they successfully grabbed the attention of Western diplomats in the country. Many of the Western embassies in Kabul called for an investigation into his allegations.
"The EU and its member states present in Kabul, Australia, Canada and Norway, call for a fair and transparent official investigation as regards reports of gross human rights violations and abuses against Mr Ahmad Ishchi," the European Union said in a statement on 13 December.
Once described as "Afghanistan's most fearful warlord", Dostum was appointed vice-president to President Ghani, a Western-educated technocrat, to gain support of the ethnic Uzbek communities Dostum belonged to, overlooking his dubious human rights record.
Haroon Chakhansuri, a spokesman for the president, assured the media the government was committed to investigating the accusations. "For Afghan government, nobody is above the law," Chakhansuri said. "Rule of law and accountability begins from government itself, and we are committed to it."