Young Money boss Lil Wayne reportedly threatened to hurt his close friend Drake after the Started From The Bottom rapper admitted to sleeping with his girlfriend. Wayne, 32, is said to have written a tell-all book recalling an incident after his 2010 gun possession conviction when Drake, 28, visited him at Rikers Island jail and allegedly boasted about the sexual encounter.
According to TMZ, Drake told his YMCMB mentor: "Yeah, it's true. Don't f**k with her like that cause I did f**k her," in reference to Wayne's girlfriend, who has not been identified.
Offering a reason as to why the Pound Cake hitmaker Drake warned his friend "Don't f**k with her," Wayne says it was most likely because he argued with his girlfriend a lot. When Wayne confronted her, she is said to have admitted having sex with Drake the day before the jail visit.
In the untitled memoir, Wayne reportedly hints that he could have hurt Drake if he wasn't locked up. "This is the type of s**t that a man never wants to find out when he's locked up. Or, maybe so, cause only God knows what I would have done if I wasn't locked up right now," Wayne writes.
Explaining how he coped with the revelation, Wayne continues: "I woke up feeling f****d up about the f****d up day that I had... finding out that she f****d Drake was the absolute worst thing I could've ever found out. As a man, honestly, that s**t hurt... and not because it was Drake, it could have been any man. It would've hurt the same."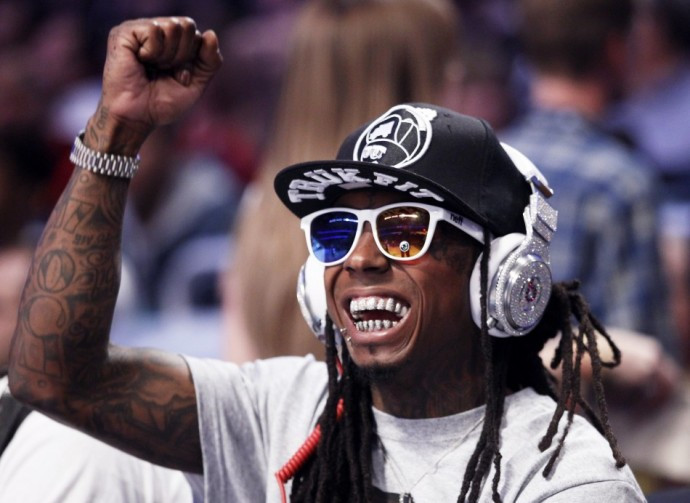 TMZ claims Wayne was "depressed" by the ordeal and refused to leave his cell for several days. The allegations will no doubt come as a huge surprise to fans of the Young Money rappers, as they have always maintained a close friendship and even embarked on a joint tour together in 2014.
It isn't the first time Drake has been accused of bragging about his conquests. In 2012, he is alleged to have sent a note to Chris Brown while they partied at New York's W.i.P. nightclub, bragging about sleeping with Rihanna. The note is said to have started the infamous brawl which left several injured.
Then earlier this year, Brown, 25, accused Drake of going on dates with his girlfriend Karrueche Tran while the Loyal singer was in jail. This is similar to the new claims reportedly made by Wayne.
Drake is yet to respond to the reports.