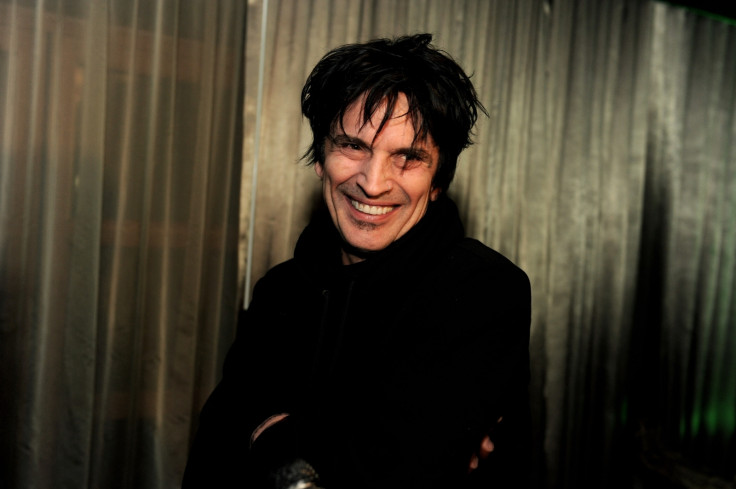 Mötley Crüe drummer Tommy Lee and girlfriend Britney Furlan have reportedly joined the list of celebrities in the mile-high club after a recent trip to Miami.
Lee and Furlan were on an American Airlines flight from Nassau, in the Bahamas to Miami, Florida when they reportedly spent "at least 20 minutes" of their 65-minute trip inside an airplane toilet before leaving about 30 seconds apart.
Video given to TMZ shows Lee exiting the toilet and walking to his seat and being followed less than a minute later by his girlfriend. Sources told TMZ that the couple will not face any consequences as no complaints were filed with the airline.
According to those sources, it is not against American Airline policy for two people to use the same toilet at the same time and what those people do in there is private.
Since the drummer and his girlfriend did not create a disturbance, he will not be banned from American Airlines, TMZ reported.
Despite reporting the couple were on an American Airlines flight, the company told Fox News the jet was operated by Republic Airways, which sometimes operates aircrafts from Miami to Nassau under the American Eagle brand. American Eagle is the regional branch of American Airlines.
A tweet from Furlan later appeared to confirm the pair had flown on American Airlines. Furlan blamed the airline for losing the couple's luggage upon arriving in Miami. "I just took a 45 min flight from the Bahamas to Miami and @AmericanAir lost our luggage in that short amount of time. BUYER BEWARE," she tweeted.
Another non-celebrity couple recently made headlines after engaging in sexual activity on a Southwest flight to Las Vegas. Though the couple was met by Las Vegas police at the gate, they will not face any charges.