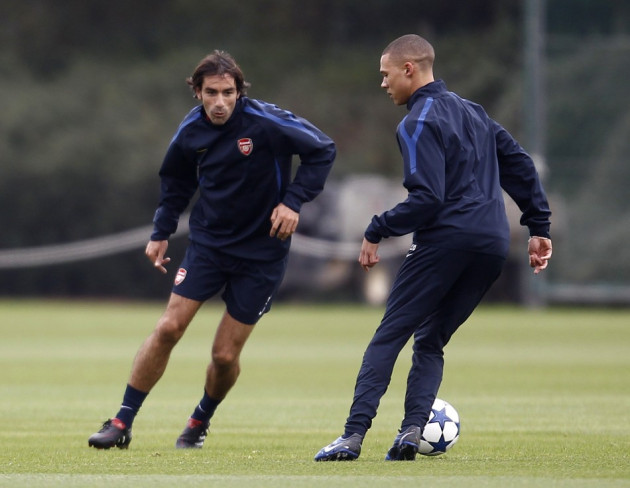 Former Arsenal midfielder Robert Pires believes Arsene Wenger will remain in charge at the Emirates for life, despite recent speculation over his long-term future.
"I think he will die with Arsenal," Pires said. "He is the same as Ferguson at Manchester United or Guy Roux at Auxerre.
"He will stay with Arsenal, that is my opinion, because Arsenal need him and he needs Arsenal. C'est l'amour."
Arsenal legend Pires, who scored 84 goals in 284 appearances for the Gunners, told ESPN the club's slow start to the season was down to Cesc Fabregas and Samir Nasri leaving but the crunch was now firmly behind Wenger's side.
"It has calmed down now and things are more relaxed for Arsene. In August he lost three important players for the club in Nasri, [Gael] Clichy and Fabregas and I think that was a shock for Wenger. And for the fans too, of course.
"Every club in England has a period of crisis. At the beginning it was Arsenal and now it is Chelsea. I remember the day after Man Utd had lost 6-1 to City when everyone was saying United were finished. That is football, especially when you play for the big teams."