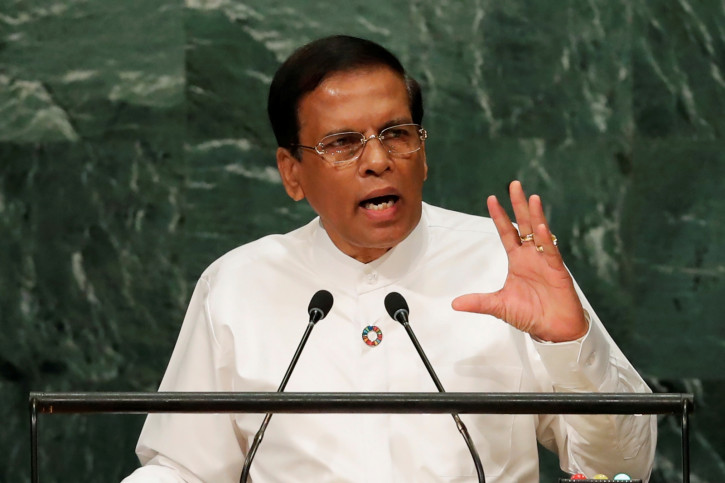 Diplomats in Sri Lanka want an end to the violence against Muslims and have urged the government to uphold minority rights and freedom of religion.
Over 20 attacks on Muslims, including arson at Muslim-owned businesses, have been recorded since 17 April, signaling growing unrest in the region.
Muslims in the region say the Body Bala Sena (BBS) or the "Buddhist Power Force" is behind the attacks, but the organisation has denied its involvement. Buddhist groups have, in turn, accused Muslim organisations of forcing people to convert to Islam.
Out of 21 million people living in Sri Lanka, Muslims comprise of about 9% while Buddhists make up about 70% of the population.
One of the diplomats, a Canadian high commissioner Shelley Whiting, told Reuters reporters, "It is important that the rule of law be applied against those perpetrators and it's important that minority rights and freedom of religion are upheld."
Although President Maithripala Sirisena and Prime Minister Ranil Wickremesinghe have ordered police to uphold the law, violence against Muslims has not ended, Reuters reports.
Ambassador of the European Union, Tung-Lai Margue said, on Thursday 1 June, he hoped the police would make arrests in the future.
Alan Keenan, Sri Lanka project director at the International Crisis Group, tweeted, "To my knowledge, this kind of collective public diplomatic intervention is unprecedented in Sri Lanka."
Three Muslims were killed in riots in the year 2014, which was reportedly encouraged by hard-line Buddhist groups. The following year, Sirisena was elected as the President after he promised to solve issues faced by ethnic minorities –Tamils and Muslims – in his campaign.