Zac Efron and Robert De Niro band together for Dirty Grandpa, a not-so-buddy road trip movie that is sure to have you both laughing and wincing. With its no-holds-barred approach to comedy and the two leads great on-screen rapport, director Dan Mazer is able to offer up the perfect R-rated antidote to our cold and gloomy January's. Just don't expect anything that intellectually ground-breaking or moving...
The film follows uptight and by-the-book, young lawyer Jason Kelly (Efron) who works at his stuffy father's film and is set to marry his over-bearing fiancée Meredith (Julianne Hough) in just over a week. Seeing that his grandson is soon to enter into a life of constant "sleepwalking" and being told what to do, Dick (De Niro) guilt-trips Jason into driving him to Florida for his annual holiday, in a last-ditch attempt to make Jason see sense and break free from his oppressed situation. His argument? That his late wife, and Jason's grandmother, would have wanted him to have kept up the tradition.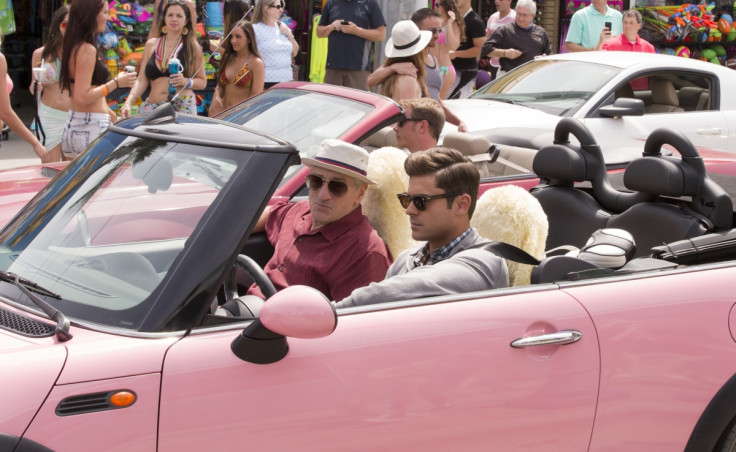 Our verdict
However, Jason soon releases that his grandfather isn't the sweet, grieving man that he expected him to be, and is actually a foul-mouthed old guy who feels like he's missed out on the best years of his life and dreams of the day he can have some fun in the sack with well, anyone, to make up for lost time. Don't get it twisted though, Dick has some redeeming qualities. His sense of family is very much still intact and he remained completely faithful to his wife up until her final days. As if that's something we should praise him hero for, but heck, it kind of does make him a little endearing.
During a pit stop on their travels, the pair run into Jason's old college friend Shadia (Zoey Deutch), who just so happened to be on his photography course – a subject he was very passionate about before he got unintentionally whisked away into the world of law. Shadia's accompanied by her friends: loose, sarcastic Lenore (Aubrey Plaza) who makes a sexual beeline for Dick, and their African-American gay friend Bradley, who swiftly becomes the butt of Dick's questionable teasing. The subjects of his barrage of mockery, we will let you assume.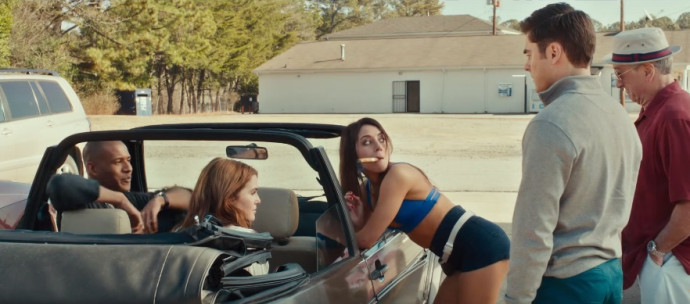 Lenore invites them to Daytona Beach to party and again, Dick convinces Jason to go along, and that's when the film finally picks up momentum and as expected spewing at chugging contests, public Flex-Off's, accidental drug-taking and nights in jail ensue... as you do.
With Dirty Grandpa, absolutely anything goes when it comes to the opportunity of owning a gag, which is unsurprising given that it was directed by Borat writer Dan Mazer. A lot of the time, it's actually quite shocking how far both the script and the actors will take the joke, whether it be the up-close shot of a certain part of De Niro we can only hope is a prosthetic, a rapping Dick asking his new "crew" whether he can say the "n-word" or an awkwardly deadpan exchange between him and Lenore that depict in way too much explicit detail what they might do to each other if they ever go "all the way".
It's common knowledge that De Niro has made his Hollywood name by playing brilliantly intimidating, or sometimes downright terrifying, tough guys in films such as Cape Fear, The Untouchables and Taxi Driver. Recently however, he's opted for somewhat "cuter" roles that are likely to reach a more modern and somewhat mainstream audience. Perhaps they even give him a slightly more impressive pay cheque at the end of it too.
He's starred in movies like New Year's Eve, The Big Wedding or Nancy Meyer's latest picture The Intern, alongside Anne Hathaway, for example. But those who have grown to love his typical sweet, greying character, will not be greeted with him here. Dick is unlike anyone De Niro has played before, and while its incredibly uncomfortable to see him do it, he does do "the leering and old but cool all the same guy" well.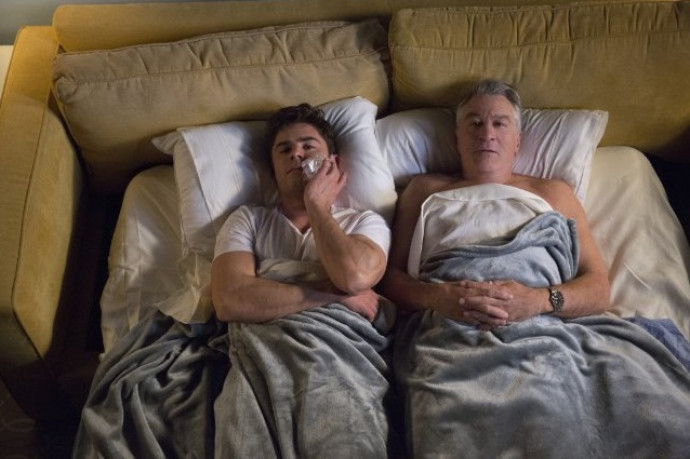 Often with a movie as outrageous as this, it's all too easy for its stars to ham up their roles but each member seems decently cast. It's obvious that the film would not have worked so well if there had been no chemistry between Efron and De Niro and luckily, the pair have the stuff in abundance. Efron is never quite believable as the stuffy good guy, particularly as we saw him last in films such as Bad Neighbours and We Are Your Friends, but it's this sense of inner conflict over who he is that makes his character seem real.
The supporting cast refuse to be overshadowed by the Hollywood heavyweights either, with actors such as Aubrey Plaza and Jason Mantzoukas, who plays stand-out character Tan Pam, consistently elevating the film to even weirder and more hilarious heights.
It's fair to say, this film won't impress everyone. It's all too easy to criticise a movie like this one when you're in the midst of Oscar season and there are stunning, moving dramas everywhere you turn. But if the simple goal of a comedy is merely to entertain and make you laugh, then Dirty Grandpa more than succeeds. It might use questionable methods to get there, but it reaches its destination in the end with a surprisingly touching penultimate scene. Bet you never thought you'd see Parks And Recreation's Plaza gyrating on a cigar-smoking De Niro in a neon-lighted club on the big screen, now did you? Well, the time has come for you to face that somewhat terrifying, yet oddly hilarious, prospect.