Comedian Kevin Hart and his hard-as-nails sidekick Ice Cube are back on the beat in the second instalment of their witty cop caper Ride Along 2. Just like their first outing, the chemistry between the dynamic duo is palpable as they bounce off each other with one-liners while trying to get themselves out of ridiculous mishaps, but Tim Story's sequel suffers from a tired format and little character development from the two leads.
Miami, Florida sets the scene for Ride Along 2 with James Payton (Ice Cube) following a lead in a drug-ring case and reluctantly bringing colleague Ben Barber (Kevin Hart) along for assistance. What is intended to be a two-day trip turns into an extended nightmare resulting in Ben running the risk of missing his wedding day as his fiancee Angela Payton (Tika Sumpter), also James' sister, organises their big day back in Atlanta.
As their adventures get crazier and increasingly dangerous, the cop buddies encounter some new friends and a whole load of enemies with Olivia Munn playing Miami PD homicide detective Maya, Ken Jeong as slippery hacker A.J. and Benjamin Bratt as businessman and undercover drug lord Antonio Pope, plus brief appearances from Furious 7 actor Tyrese Gibson and actress Sherri Shepherd.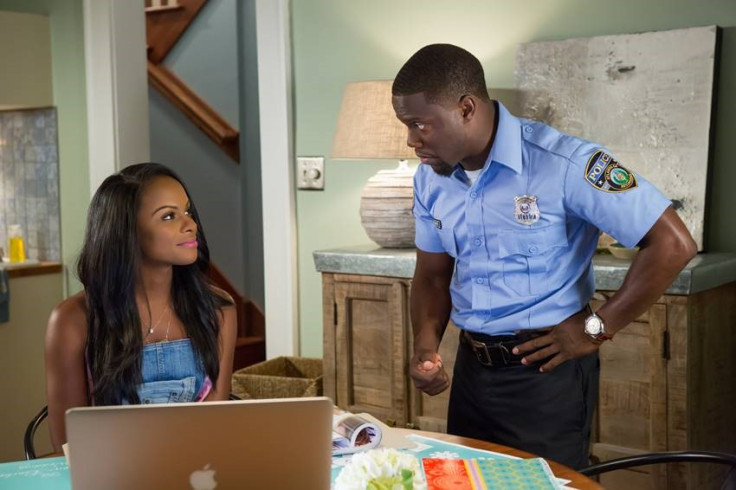 Our verdict
Similar to how police officers have long acted out the roles of \"good cop, bad cop\" in the interrogation room, there is nothing new with Hart and Cube\'s little and large routine in cop comedies. It worked well in 2014\'s Ride Along, proven in the approximate $154m (£108m) Story\'s first installment grossed at the worldwide box office. However, for it to avoid becoming a lather, rinse and repeat cycle, Ride Along 2 needed to be a whole lot smarter and less formulaic.
The main saving grace is that Hart and Cube still have just enough chemistry to create some truly comical moments both together and separately. It is reminiscent of watching two siblings squabble over who gets to sit in the passenger seat when the brothers-in-law receive their plush new car while Hart\'s delivery is epic when Ben tries to persuade a potential informant to snitch on her boyfriend by telling her she is worth nothing more to him than a factory-set ringtone.
Jeong\'s A.J. is also a welcome addition to the team with his dry yet outrageous humour, even when he plays on the race card that has become stereotypical of ethnic minority characters in comedies. A.J.\'s light-hearted banter with Ben makes for some much-needed relief from James\' moody exterior, which begins to wear very thin throughout the sequel.
There is no taking away from Cube\'s ability to embody this type of no-nonsense character well – he and Hart make one hell of a funny partnership. However, there is only so long one can endure the hard-faced cliche before James starts to become a caricature of himself. His barks and threats, which include telling Hart he will shoot him in the face, are intended to be funny but fall very flat. Although, whereas Ben is still the clumsy, hapless fool we met in Ride Along, James does take steps towards becoming a changed man and thawing out his ice.
At the end of the first film, James softened slightly by allowing Ben to propose to his sister Angela and now by the end of the sequel, he has a love interest in the form of Maya who is equally as icy. Just as he toyed on the verge of seriously becoming a one-trick-pony, it is fun to watch Cube\'s alter-ego fumble around awkward conversations with his new crush adding another dimension to the previously one-sided character.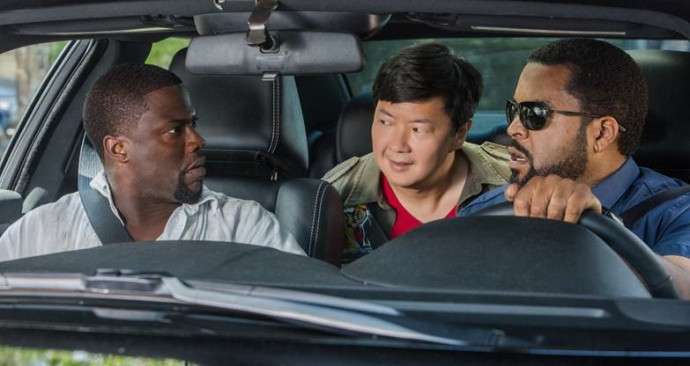 The key to solving the problems with Ride Along 2 is no big mystery – it would have wholly benefited from a brand new script as opposed to tracing the plot from the first film and using the same characters with only a new location as an amendment. With that being said, Ride Along 2 is certainly an enjoyable watch if expectations for change aren\'t incredibly high and the acceptance of some cheesy exchanges and moments of deja vu.
Still, however watchable the second outing may be, Hart and Cube should pull up to the curb and bring their much-milked ride to a stop with this sequel for fear of exhausting the formula even further. Although knowing hungry Hollywood, it is highly possible the brothers-in-law will take their cop car for a third spin.
Ride Along 2 hits UK cinemas on 22 January 2016.