She's arguably the most famous housemate in this summer's Celebrity Big Brother, so many were shocked when Sarah Harding did the dirty with Chad Johnson on Sunday night's (20 August) episode.
The 35-year-old singer was seen canoodling with the 30-year-old Bachelorette star before having sex in an x-rated romp televised to the nation.
One shocking clip from the show saw the Girls Aloud star rub her hand over Chad's privates. And before they took their relationship to the next level, the pair enjoyed flirting before the lights went out. Chad – who tried his luck with Amelia Lily before embarking on a romance with Sarah – asked whether she was naked.
Sarah told him: "You're like a teenager. Like a little itty bitty teenager."
Chad also asked her if she wanted to "Netflix and chill". The pair were later seen cuddling in bed before Chad shocked viewers by saying: "This is hard."
Initially confused by his admission, Sarah said: "Sharing a bed?" before realising what he meant.
Chad them said: "Can you not feel that?" before there was movement under the covers and they got even more intimate. It may or may not have been their first time since they sparked sex rumours after disappearing into the toilets last week.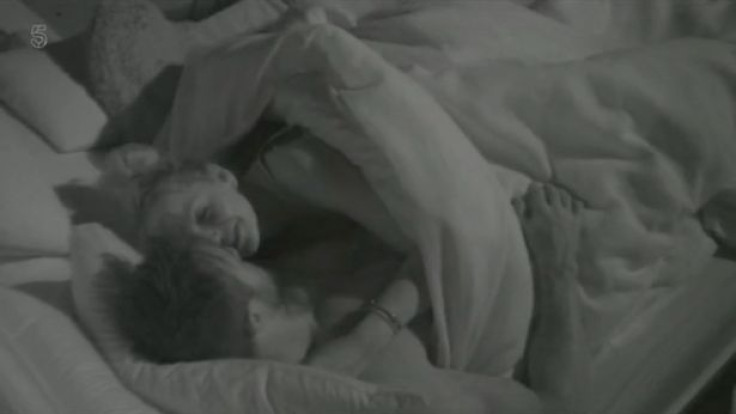 Viewers expressed their shock about the new couple's behaviour, with one person tweeting: "Remind me never to see the psychiatrist that deemed Sarah Harding fit and mentally stable to enter the house #cbb".
Another said: "Omg Sarah and chad".
A third added: "lets hope Sarah and chad go,coz Sarah hard on rubbing chads lunchbox disgusting eeewwwwweeeeee".
Others declared the duo as unfit to star on the show due to their past alcohol dependencies, with another stating: "Last nights show was vile with Sarah & Chad. Both need to be checked into rehab on leaving the house. Stop giving them alcohol. #CBBUK".
Celebrity Big Brother continues tonight (21 August) at 9pm on Channel 5.