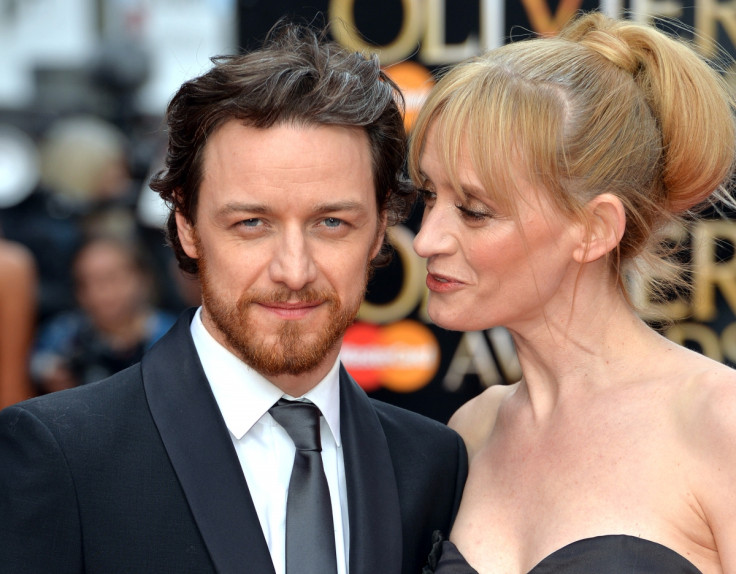 X-Men: Apocalypse star James McAvoy and Suffragette actress Anne-Marie Duff are filing for a divorce after nine years of marriage, according to the Daily Mail. Both McAvoy and Duff revealed that the decision for the divorce has caused them "tremendous sadness".
"It is with tremendous sadness that we have come to the decision to divorce," the pair said in a joint statement. It continued: "We enter this next phase with continued friendship, love and respect for one another and the shared focus of caring for our son."
"We ask that you respect our and, most importantly, our child's privacy during this time." The pair are parents to a son, Brendan, who was born in 2010.
The stars got married in a low-key marriage on 18 October 2006. The pair met on the set of Channel 4's Shameless, more than decade ago, where they played on-screen lovebirds Steve McBride and Fiona Gallagher. T
he Scottish actor previously explained that the couple liked to keep their marriage private and preferred to avoid the limelight. He told the Washington Post: "We don't talk about each other much and we don't turn up together at lots of events. We both really rejoice in having a normal life".
Duff, who starred in the 2015 hit Suffragette, said on the chat show Lorraine last year: "It's dead easy to get on with your life. We're very lucky we are aware of our blessings. That helps to remind us to be good people."
The split came after McAvoy's promotional tour for his new film, X-Men: Apocalypse, which is set to hit UK cinemas on 18 May. He joined his co-star Jennifer Lawrence for an appearance on the Graham Norton show on Friday evening. Viewers were quick to claim that both McAvoy and Lawrence were flirting with each other.
Rozina Sini – a reporter for BBC's Asian Network – posted: "#GrahamNorton Jennifer Lawrence & James McAvoy should get a room #outrageousflirting."
Another posted: "There's definitely sexual tension between Jennifer Lawrence and James McAvoy."