Disney's live action Dumbo: Michael Keaton to reunite with Tim Burton as remake's villain?
Spider-Man: Homecoming actor would appear alongside existing cast members Danny DeVito and Eva Green.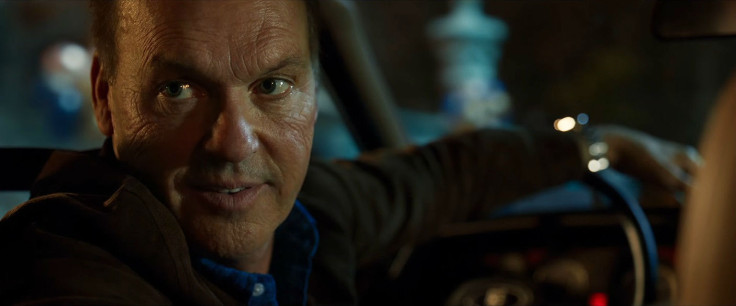 Everyone hoped the next time Michael Keaton and director Tim Burton worked together, it would be for Beetlejuice 2. While that doesn't look like it will happen anytime soon, the pair may still reunite in the near future as Keaton is talks to play the villain in Disney's live action reboot Dumbo... with Burton at the helm.
Danny DeVito and Eva Green have reportedly already been cast, while Colin Farrell is also said to be in talks to portray Holt, the widowed father of two kids from Kentucky. If Keaton, 65, were to sign on, he will play big-top owner Vandemere who acquires DeVito's Medici's smaller circus and subsequently, Dumbo and his mother too. Green will play a French trapeze artist, according to Empire.
Originally released in 1941, the beloved Disney animation centred on a lovable young performing elephant, who gets ridiculed for his extraordinarily large ears. However, Dumbo's life changes dramatically when he realises his ears enable him to fly.
Will Smith and Tom Hanks were previously linked to the new Ehren Kruger-written remake, with some publications suggesting the latter would play the film's antagonist. However, those rumours don't add up now Keaton is associated with the same role.
Aside from 1988's Beetlejuice, the Spotlight actor has previously worked with Burton on superhero outings Batman and Batman Returns, so it's unsurprising that the filmmaker is keen to get him involved in this project.
Across his career, Keaton has been no stranger when it comes to portraying baddies. He previously played crude trickster ghost Beetlejuice in Burton's film of the same name and in 2014's Robocop, he brought villain Raymond Sellars to life. In a few months time, he will be seen on the big screen as Adrian Toomes aka Vulture in upcoming superhero movie Spider-Man: Homecoming; a character who is set to go up against the titular web-slinger.
For more entertainment news follow A-List on Twitter @Alistinsider
© Copyright IBTimes 2023. All rights reserved.