Dita Von Teese has spent years mastering the art of corsetry, so it comes as no surprise that the burlesque icon isn't a fan of celebrities peddling waist trainers on social media. The 43-year-old pin-up has slammed stars –including Kim Kardashian – for promoting waist trainers that 'don't work.'
Speaking to the Huffington Post, the raven-haired beauty and author of the book Your Beauty Mark described the trend made popular by female celebrities – including the Kardashian-Jenner clan, Kim Zolciak, Snooki and Blac Chyna – as "the blind leading the blind."
"The people who actually know a lot about corsetry are not the ones who are publicly speaking about it," she said. "And I'm seeing some of the corsets they're saying are waist shapers and I'm thinking: 'That doesn't work.''
Von Teese started waist training at the age of 18 using a tie-up corset with professional guidance. She is now urging female celebs to follow her lead and ditch bands made with elastic material. Von Teese, who once boasted a 17inch waist, insists that the results speak for themselves if waist training is done properly.
"It seems to be a fast fix. And it is!" she said. "If you put on a corset and pull the strings tight, you instantly have this silhouette. And it's great, but it's not going to modify your body if you're not engaged in a serious [regimen] of it."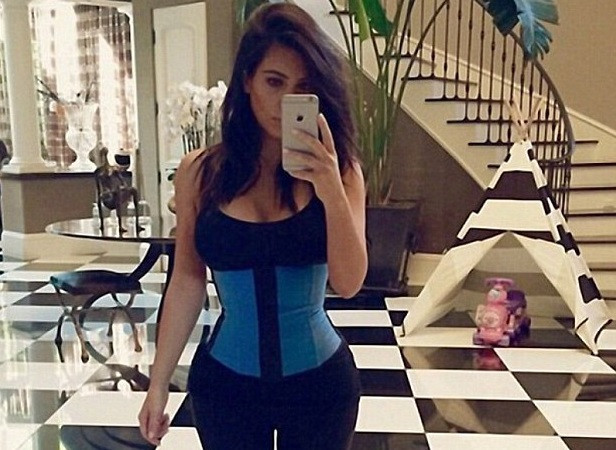 Although many companies behind waist trainers advise that they should only be worn for 4-8 hours a day, there is still some concern about the health implications of wearing such a restrictive garment.
Kardashian started waist training following the birth of her daughter North. It didn't take long for her sisters to follow suit and share selfies of themselves in action. Despite the questions surrounding its effectiveness it hasn't stopped fans trying to emulate the look by purchasing the waist training contraptions that their idols endorse.