Diwali is the biggest and most famous of the Hindu festivals. The word Diwali means 'rows of lighted lamps', and Diwali is known as the 'festival of lights' because houses, shops and public places are decorated with small earthenware oil lamps called diyas. Diwali is celebrated in India, Malaysia, Singapore, Mauritius, Sri Lanka, Myanmar and Nepal, and by Hindu communities all over the world, including Britain.
In Britain, as in India, the festival is a time for:
spring-cleaning the home
wearing new clothes
exchanging gifts (often sweets and dried fruits) and preparing festive meals
decorating buildings with fancy lights
huge firework displays
There are several events are associated with Diwali:
Lord Rama came back to Ayodhaya after 14 years of vanvas (exile)
In Dwapara Yuga (the third of four ages in Hindu scriptures) Lord Krishna's wife Satyabhama killed Asura Narakasura
The Pandavas returned home after 12 years of exile
Lord Mahavira attained Nirvana on this day
The most important event associated with Diwali is the sixth Guru of Sikhs, Shri Guru Hargobind Singh Ji, being freed from imprisonment under Emperor Jahangir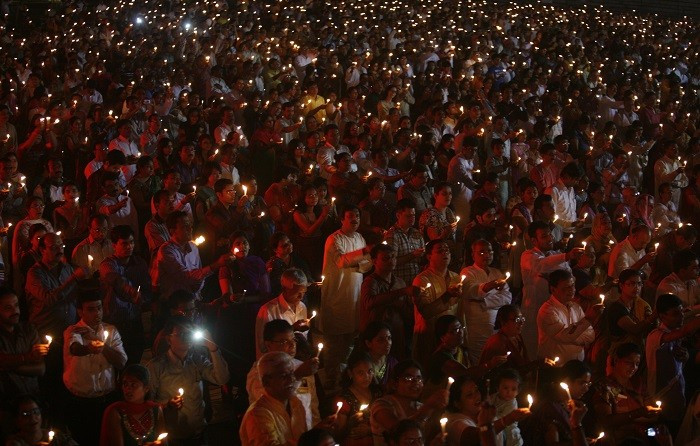 Celebrating five days of Diwali
Diwali is celebrated over five days of prayer, song and worship.
First Day: Dhanteras
For many Hindus this five-day festival honours Lakshmi, the goddess of wealth.
Dhanteras is the day for worshipping Lakshmi. Hindus pray for protection from untimely death and offer a lighted diya and prasad (sweets) to Lakshmi. All houses and buildings are renovated and decorated and entrances are made colourful with motifs of rangoli designs and flowers. Hindus buy gold or silver articles and sing devotional songs in praise of Lakshmi. At sunset all Hindus bathe and in the evening "Lakshmi-Puja" is performed and tiny diyas of clay are lit to drive away the shadows of evil spirits.
Second Day: Choti Diwali
On Choti Diwali, Hindus bathe then massage their bodies with oils to relieve tiredness and rest so the remainder of Diwali can be celebrated with vigour and devotion. Songs are sung but fewer lights are lit.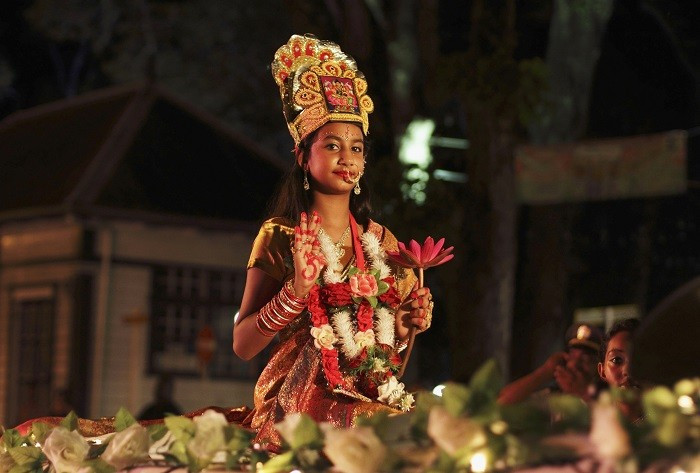 Third Day: Lakshmi Puju on Diwali
Lakshmi Puja on Diwali is the main celebration of Diwali and is celebrated at the full moon on the 15<sup>th day of the month. On this day Lakshmi and the broom are worshipped, the latter because it has helped to keep the house clean. Drums and bells are played in the temples, lamps are lit and firecrackers are burst. People join with family and a priest to worship goddess Lakshmi to receive blessings of wealth and prosperity, and celebrate the triumph of good over evil and light over darkness.
Fourth Day: Padwa and Govardhan Puju
On Padwa and Govardhan Puju the main focus is Govardhan Mountain, a mountain is said to have saved its inhabitants from incessant rains. This symbolises the importance of nature in a Hindu's life. Different types of food are cooked and newly wedded couples are invited for special meals and receive gifts.
Fifth Day: Bhai Duj
Bhai Duj is the fifth and last day of Diwali and its main focus is brothers. According to religious scriptures, Yamaraj (God of death) visited his sister's house. His sister Yami welcomed him by putting an auspicious mark on his forehead for his welfare. He was so pleased with his sister's reception that he proclaimed that on this day every year, if a sister puts a tilak on her brother's forehead, no one can harm him.