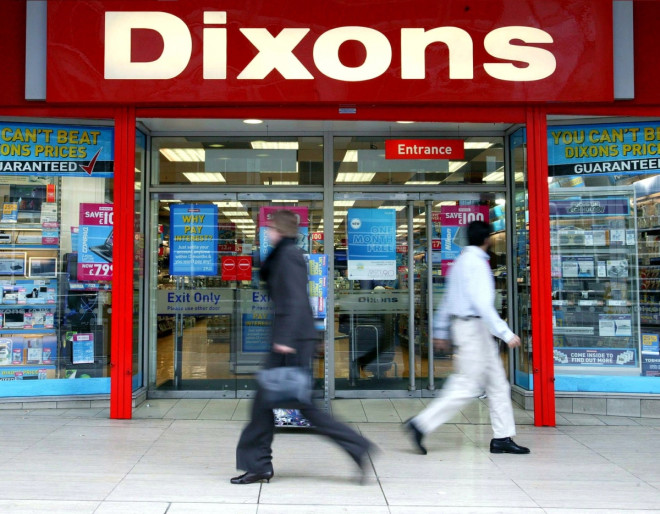 Dixons and Carphone Warehouse confirmed reports that they are in talks over a potential merger.
"These discussions are at a very preliminary stage and there can be no certainty that a transaction will be forthcoming," said a joint statement from the two firms.
"No decision has been reached regarding the structuring of any such merger."
Dixons shares lifted by around 10% on the news, while Carphone Warehouse shares were up 2%.
Under market rules, one of the companies will have to formally confirm an offer by the end of trading on 24 March.
Electronics retailer Dixons has seen its fortunes turn around in recent months as some of its rivals succumbed to the tough environment in the struggling retail sector, such as Comet.
It has focused on better customer service and competitive pricing, which paid off during a strong Christmas trading period.
Moreover, Dixons has stripped away poor-performing arms of its business, including e-commerce site PIXmania.
A tie-up with Carphone Warehouse would lengthen Dixons' reach into the mobile phones market.
Carphone Warehouse was hit by slower revenues in the build up to Christmas 2013, as sales dipped 6.9% on the year before to £922m in the 13 weeks to 28 December. This was off the back of fewer new pay-as-you go mobile phone customers.