Doctor Who season 9 premiere plot leaked online? Maisie Williams teases her role in the BBC series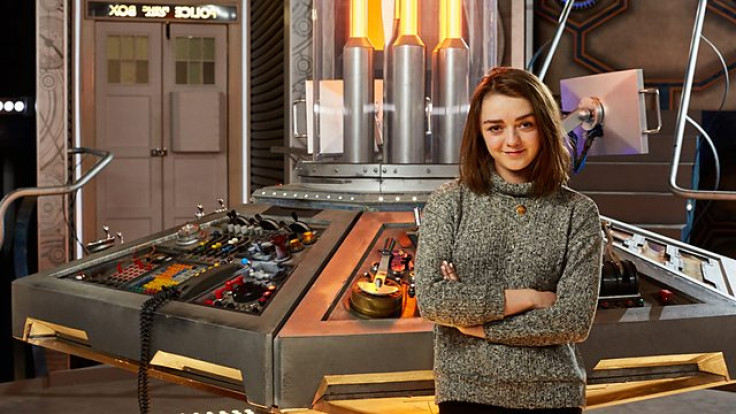 New details about the premiere episode of Doctor Who season 9 have leaked online. According to reports, Peter Capaldi's Twelfth Doctor is about to go down his darkest path ever, in the upcoming season.
The Mirror reports that this season opener may have some of the darkest stuff we've ever seen on the BBC series, and also reveals the return of a classic baddie.
Here are the leaked details (via Mirror)
Doctor Who will kick off the new series with one of its darkest ever plots as Peter Capaldi's Time Lord ponders whether to murder a child.
The dramatic season opener is based on a line muttered 40 years ago by Tom Baker's Doctor in Genesis of the Daleks.
At the time, he asked: "If someone who knew the future pointed out a child to you and told you that child would grow up totally evil, to be a ruthless dictator who would destroy millions of lives, could you then kill that child?"
Capaldi's nightmare unfolds after the Tardis takes him to a battlefield where he realises he is face to face with a younger version of his arch-enemy Davros, who went on to create the Daleks.
The dictator, played as a grown-up by Julian Bleach, was last seen in 2009 when he locked horns with David Tennant's version of the Doctor.
This time he returns to Dalek planet Skaro and holds the Time Lord captive as he struggles to save the evil machines from dying out.
BBC is teasing a new monster set to meet Peter Capaldi and Jenna Coleman in Doctor Who season 9.
The first official photo of the said beast is below. It's deliberately obscured in the half-light, but we see bumps, we see antennae, we see a red brain-shaped glowing light.
What's that in the shadows? New monster about to meet Peter Capaldi and @Jenna_Coleman_ in #DoctorWho Series 9... pic.twitter.com/8ypBjcX5bF

— Doctor Who Official (@bbcdoctorwho) April 21, 2015
Maisie Williams role in Doctor Who
Meanwhile, BBC has confirmed that Game Of Thrones actress Maisie William will guest star in Doctor Who season 9.
Beyond excited that #GameOfThrones star Maisie Williams guests in the new series of #DoctorWho http://t.co/2o1AAFDQP9 pic.twitter.com/pRxJkBZhmK

— Doctor Who Official (@bbcdoctorwho) March 30, 2015
Steven Moffat, lead writer and executive producer also dished on Williams's role in the hit BBC series.
He said "We're thrilled to have Maisie Williams joining us on Doctor Who. It's not possible to say too much about who or what she's playing, but she is going to challenge the Doctor in very unexpected ways. This time he might just be out of his depth, and we know Maisie is going to give him exactly the right sort of hell."
In a recent interview with The Express, Williams talked about her upcoming role, hinting at who she could actually be in the time-travelling series.
"There's been a lot of speculation about whether she's like a younger Clara or whether she is a new character completely. I'm not going to tell you which one. Whether she is good or bad is up for discussion, I think. She does put the Doctor to the test and it's sort of a dynamic that we haven't seen before."
The 17-year-old actress also talked about joining the cast of Doctor Who and walking on that iconic TARDIS set. "It's wonderful. The set's amazing. I'm used to being part of Game of Thrones and going into something where you're a small part of something else.
"You don't want to hold anything up because they've got such a well-oiled machine going. Everyone is so accommodating and lovely and happy to have me. There's no rivalry that I thought there would be - 'You're from Game of Thrones' and I'm like, 'You're from Doctor Who'. They're really lovely," she added.
© Copyright IBTimes 2023. All rights reserved.