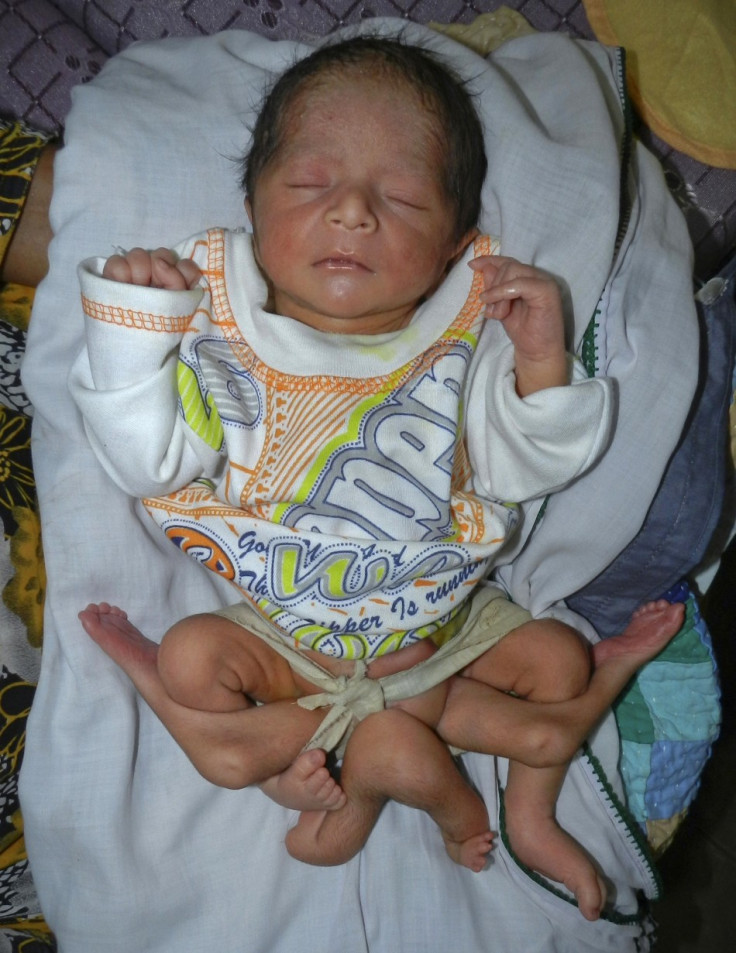 Doctors removed four extra limbs from newborn baby boy Umar Farooq, and the surgeons in Pakistan said the infant is recovering well.
Five surgeons undertook the operation that successfully separated the additional four legs from the baby.
"He is safe and secure," Jamal Raza, director of the National Institute of the Child Health in Karachi, told the Pakistani newspaper Dawn.
The baby was born with six legs a week ago at the Sukkur Civil Hospital in Pakistan and had a rare genetic disorder known as polymelia. The condition impacts one in a million infants though the survival rate is quite low, doctors said.
Polymelia is a disorder that occurs in the womb when the embryo starts as conjoined twins. Later, one of the twins disintegrates except for the limbs which become attached to the other foetus.
"It was strange that an apparently abnormal baby with six legs was as normal as other children," Raza said. "Before surgeons could operate they said they had to work out which of the limbs belonged to the boy and which to his twin."
The baby's father, Imran Sheikh, an X-ray technician who earns £40 a month, could not afford to pay for the operation, and a plea for financial help was met by the governor of Sindh province, the Daily Mail reported.
"We are a poor family. I am thankful to the government and doctors for helping in the successful operation of my baby," Sheikh told the Pakistan Observer.