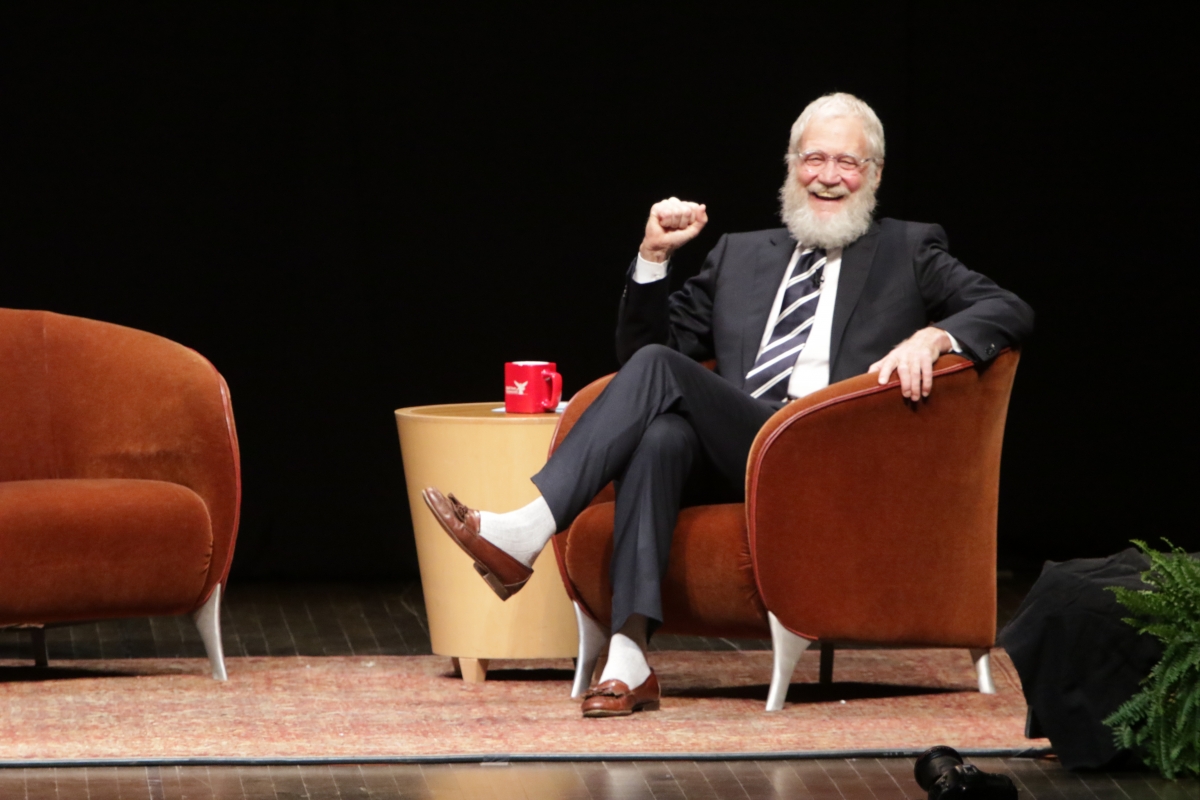 David Letterman is taking it easy following his retirement from hosting his talk show... at least when it comes to his looks. The 68-year-old was spotted out for a jog while in St Barts and he was barely recognisable.
The long-time host of The Late Show With David Letterman announced his retirement in May 2015 and ten months down the line, has undergone a major transformation. Going by the recent photographs, the TV presenter has opted to go bald and grow a thick white beard. And yes, he does resemble a certain festive character but that could also be because of how jolly he looks these days.
Letterman, who is estimated to be worth close to $400m (£283m), seems content with having given up his seat at the talk show table and recently said that he has not looked back since passing down the role to Stephen Colbert.
In December 2015, he told Whitefish Review, "You know what? I used to say, every day, 'I am so sick and tired of shaving.' I had to shave every day, every day, for 33 years," he explained. "And even before that when I was working on local TV. And I just thought, the first thing I will do when I am not on TV is stop shaving. And everybody hates it. My wife hates it. My son hates it. But it's interesting. I've kind of developed a real creepy look with it that I'm sort of enjoying."