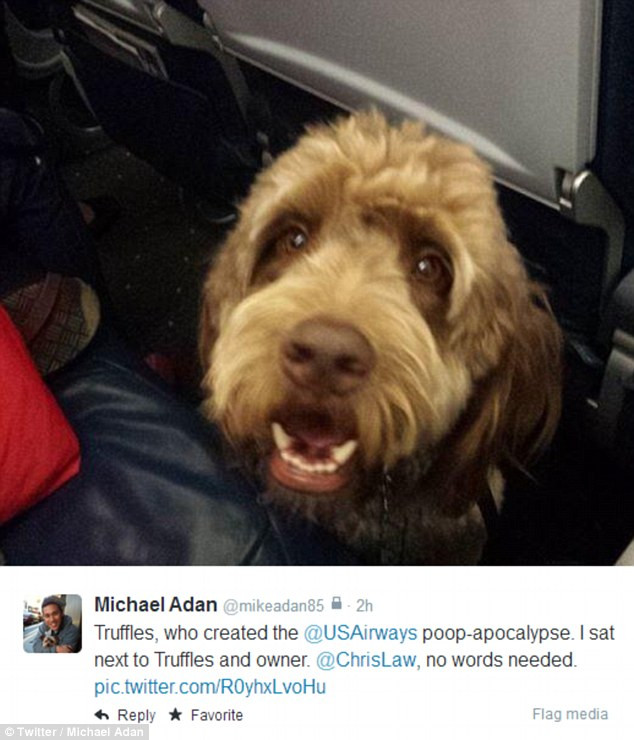 A guide dog's uncontrollable bowel movements forced a US Airways plane to make an emergency landing on Wednesday, after the dog repeatedly relieved itself in the aisle.
The flight from LA to Philadelphia was forced to make an unscheduled stop in Kansas City, said a spokesman for the airline.
A cleaning crew was brought on board to deal with the mess, but the flight time soon doubled to more than 14 hours.
The passenger and guide dog were rebooked on to another flight.
The spokesman described it as a "rare and unfortunate situation".
Below, IBTimes UK looks at some of the most unexpected emergency landings.
1. On 13 May 2014 an American Airlines flight was forced to make an emergency landing after a passenger refused to stop singing Whitney Houston's I Will Always Love You, to the annoyance of crew and passengers. The flight from LA to New York made an unscheduled stop at Kansas City, where the "very unruly passenger" was removed from the plane by police. Watch her being removed from the flight - while singing - on the YouTube video below:
2. When a man's neck began to swell on a Ryanair flight from Budapest to Dublin in 2006, crew were so concerned about his health that they made an emergency landing in Frankfurt. It transpired that a passenger had put an open jar of mushrooms in an overhead luggage compartment, which had leaked into the plane's air conditioning system, causing an allergic reaction.
3. In June 2010, a German man forced an Iberia flight from Madrid to Frankfurt to turn back when he stripped naked. "Staff on board tried to dissuade him, but he became aggressive and finally locked himself in the toilet," said an airline spokesman. The man was arrested when the plane touched down again.
4. Last May, a British Airways flight from Nigeria to London was forced to make an unscheduled stop in Majorca after a woman who was 26 weeks pregnant began to give birth. A female doctor who was on board the flight helped to deliver the baby, who was named Michael. The plane touched down in London with only a half hour delay. Mother and baby stayed on the island while they recovered.
5. An Allegiant Air flight was forced to turn round and make an emergency landing only minutes after taking off in Las Vegas earlier this year after a huge swarm of bees was sucked into the engine. "It smelled like the whole cabin was on fire," passenger Misty Newman told WDIO. The plane set off again for Duluth after a two-hour delay. No stings were reported.