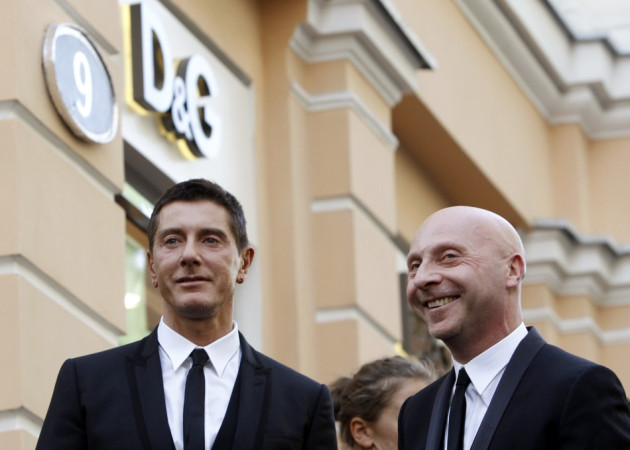 Fashion designers Domenico Dolce and Stefano Gabbana have been sentenced to one year and eight months in jail for tax evasion of nearly €1bn.
A judge in the Milan court declared the renowned design duo sold their brand to Luxembourg-based holding company Gado in 2004 to avoid declaring taxes on royalties of around €1bn (£855m).
Prosecutors also alleged Dolce and Gabbana sold the business for well below the actual market value.
The pair were not present at the hearing and have denied all charges.
Due to the complications and length of the appeals process, it is unlikely the duo will actually serve any jail time.
The designers are one of the few high-profile cases to have made it to trial since the Italian government launched a crackdown on tax avoidance. Previous cases involving celebrities in Italy led to out-of-court settlements.
In 2000 the late opera singer Luciano Pavarotti paid back nearly €9m in taxes, while former MotoGP world champion Valentino Rossi agreed to pay €38m back to Italy's tax authorities in 2008, Reuters reports.
A judge previously threw out a tax evasion and fraud case against the pair in 2011, but a High Court later ruled that the designers could still be prosecuted over tax evasion offences.
The pair have designed clothes for the world's biggest celebrities including Madonna, Kate Moss and Scarlett Johansson.