Charmaine Yoest, a pro-life campaigner, has been nominated by the Trump administration to serve as assistant secretary of public affairs at the Department of Health and Human Services, which plays a key role in family planning services for US citizens.
Yoest is a former president of Americans United for Life, which is in favour of anti-abortion legislation at federal and state level. During her leadership from 2008-2016, Yoest assisted states in several abortion restrictions, including a ban after 20 weeks of pregnancy.
Yoest also believes that abortion can increase a woman's risk of breast cancer. During an interview with the New York Times, she stated that the science industry "is under the control of the abortion lobby."
Yoest's issues with abortion "leaves no room for exceptions in the case of rape or incest or to preserve the health of the mother", wrote New York Times author Emily Bazelon. "She believes that embryos have legal rights and opposes birth control, like the IUD, which she thinks 'has life-ending properties.'"
Speaker Paul Ryan said the new appointment was proof that the Trump administration had a "commitment to the pro-life cause".
Supporters of abortion and contraception were quick to condemn the move.
"It is unacceptable that someone with a history of promoting myths and false information about women's health is appointed to a government position whose main responsibility is to provide the public with accurate and factual information," Dawn Laguens, executive vice president of Planned Parenthood, said in a statement.
She added: "While President Trump claims to empower women, he is appointing government officials who believe just the opposite."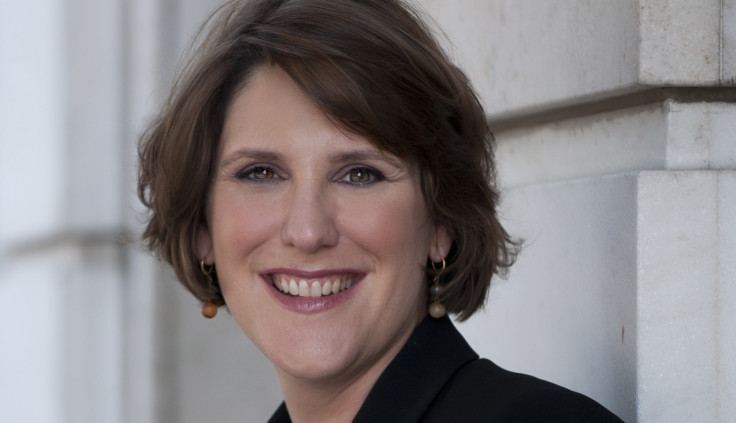 Democratic Senator Patty Murray said in a statement: "Ms Yoest has a long record of seeking to undermine women's access to health care and safe, legal abortion by distorting the facts, and her selection shows yet again that this administration is pandering to extreme conservatives and ignoring the millions of men and women nationwide who support women's constitutionally protected health care rights and don't want to go backward."