Donald Trump has left Hawaii to embark on his mammoth tour of Asia which will see him visit five countries in 11 days.
The American president was in the US state to visit a Pearl Harbour memorial and will hold a meeting with leaders of the US Pacific Command. The key topic discussed was believed to be the ongoing Nuclear threat from North Korea, which will be a key theme throughout Trump's Asia trip.
Having left Hawaii, Trump will visit Japan, South Korea, China, the Philippines and Vietnam in what will be the longest Asia tour by a US president for 25 years.
Trump first stop is scheduled to be in Japan on 5 November, where he will play golf with prime minister Sinzo Abe along with professional player Hideki Matsuyama at the Kasumigaseki Country Club before a series of meetings with Abe.
From there, Trump will travel to South Korea to meet with president Moon Jae-In, as well as giving a speech to the South Korea National Assembly in Seoul.
The US leader is expected to discuss his ongoing efforts to pressure China and other countries to end economic assistance to North Korea unless it gives up its nuclear weapons.
Trump will also want to talk to Chinese leader Xi Jinping about trade relations between the world's two richest nations. Previously, the US president has accused China ripping off America, playing unfair and creating massive trade imbalances.
Over the past few months, Trump has threatened to "annihilate" North Korea and warned that Kim Jong-Un was on a "suicide mission" as a result of the country's missile tests.
In response, North Korea described Trump an "old psychopath" bent on the "suicidal act of inviting a nuclear disaster that will reduce America to a sea of flames".
Ahead of the trip, the White House said Trump's visit to Asia will focus on three main goals: strengthening international resolve to denuclearise North Korea, promoting a free and open Indo-Pacific region, and advancing American prosperity through fair and reciprocal trade.
A spokesperson added: "President Trump will stress the United States' commitment to the complete, verifiable, and permanent denuclearisation of the Korean Peninsula and will call on all responsible nations to act now to ensure that the North Korean regime cannot threaten the world with nuclear devastation."
The last time a US president made such an extended trip to Asia was when George HW Bush toured the region in late 1991 and early 1992.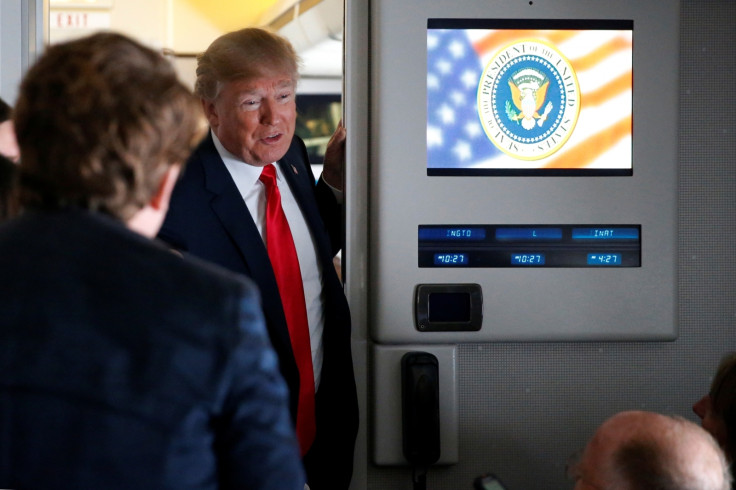 Donald Trump's Asia visit.
5 November in Japan: Golf with Japanese Prime Minister Shinzo Abe before attending bilateral meetings with Mr Abe
7 November In South Korea: Talks with President Moon Jae-in before addressing National Assembly in Seoul
8 November in China: Series of meetings and events with President Xi Jinping.
10 November in Vietnam: Attending the Asia-Pacific Economic Co-operation (Apec) summit in Danang.
11 November in Vietnam: Meeting with President Tran Dai Quang and other Vietnamese leaders in Hanoi.
12 November in Philippines: Attending gala for 50th anniversary of the Association of Southeast Asian Nations (Asean) in Manila.
13 November in Philippines: Participate in Asean summit in Manila and meeting with President Rodrigo Duterte.