Donald Trump calls Boston brothers who beat homeless Hispanic man in his name 'passionate'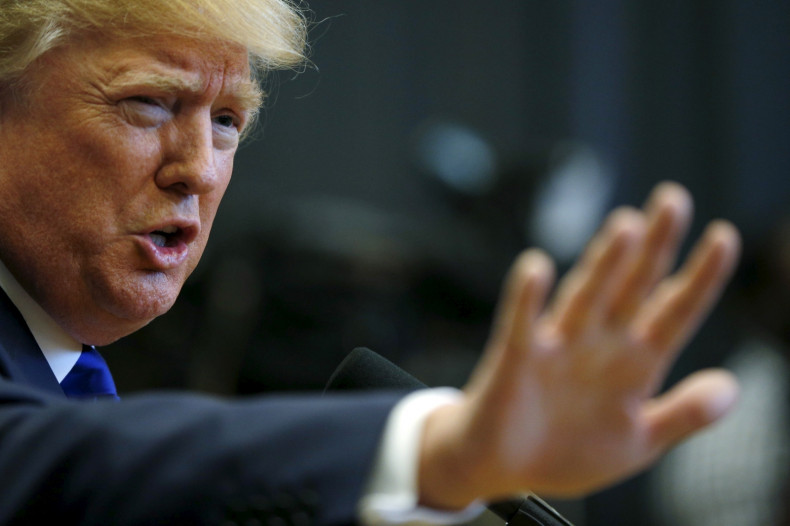 After finding out that two Boston brothers who allegedly attacked a homeless Hispanic man were inspired by him, Republican front-runner Donald Trump called them "passionate." The two South Boston men were arraigned in Dorchester District Court on 19 August.
The brothers, identified as Scott and Steve Leader, allegedly attacked a 58-year-old homeless man as he slept outside of a Dorchester MBTA stop because he was Hispanic. The two were on their way home from a Red Sox baseball game when they came across the victim sleeping near a subway station.
The victim, who was treated at Boston Medical Centre for his injuries, told police he woke up when the two men were urinating on his face. The Leader brothers allegedly ripped away his blankets and sleeping bag and began to search through his possessions.
"Next thing...he was getting hit in the face and head," according to the State Police report. "He remembers being punched several times and hit with a metal pole." The man was taken to the hospital with a broken nose, bruises on his head and a large contusion across his torso. According to the Boston Globe, one of the brothers told police that he was inspired in part by comments made by Trump.
Thirty-eight-year-old Scott Leader told police he believed it was okay to attack the man because he was Hispanic and homeless. "Donald Trump was right, all these illegals need to be deported," he allegedly told authorities.
The brutal attack was condemned by Boston city leaders. Mayor Martin Walsh said the pair "should be ashamed of themselves." Fellow South Boston resident Police Commissioner William Evans told the Boston Globe the brothers gave his neighbourhood "a bad name," adding it was "a disgrace".
However, when told of the alleged assault, the GOP candidate told the Globe, "it would be a shame...I will say that people who are following me are very passionate. They love this country and they want this country to be great again. They are passionate."
Scott and Steve Leader, who have long criminal records, pleaded not guilty to several assault charges with a dangerous weapon, indecent exposure and making threats on 19 August. The Globe reported that Steve Leader also faces charges of malicious destruction of property over $250 after he allegedly punched and kicked a cell door at the State Police barracks in South Boston. Judge Lisa A Grant ordered the brothers be held without bail.