There's one thing in the leaked "golden showers" intelligence memos about him that the US President-elect Donald Trump agrees with: he has no property interests in Russia. But that is not for a lack of trying by the billionaire property developer over the years.
"So far, Trump has declined various sweetener real estate business deals offered him in Russia in order to further the Kremlin's cultivation of him," says one of the memos.
"Russia has never tried to use leverage over me," Trump tweeted. "I HAVE NOTHING TO DO WITH RUSSIA - NO DEALS, NO LOANS, NO NOTHING!"
The controversial briefings, published by BuzzFeed News, contain a number of allegations about Trump's alleged closeness to Russia and the Kremlin, some relating to business and political interests, others that Russian intelligence holds compromising evidence involving his use of prostitutes.
One source claims Trump hired the presidential suite of the Ritz Carlton Hotel in Moscow, where he knew that President Obama and Michelle Obama had stayed, and employed "a number of prostitutes to perform a 'golden showers' [urination] show in front of him".
Trump denies all the unverified allegations contained within the memos, said to have been compiled by a former British intelligence agent, and has called it "a total political witch-hunt" and "fake news".
However, he does have a history of interest in the Russian real estate market, though nothing appears to have come to fruition. Trump has also relied on investment by wealthy Russians in his property ventures.
"I have plans for the establishment of business in Russia," Trump reportedly said in 2013 during a visit to Moscow when the city held the Miss Universe pageant, which he owns. He said it was "in talks with several Russian companies" about building a skyscraper.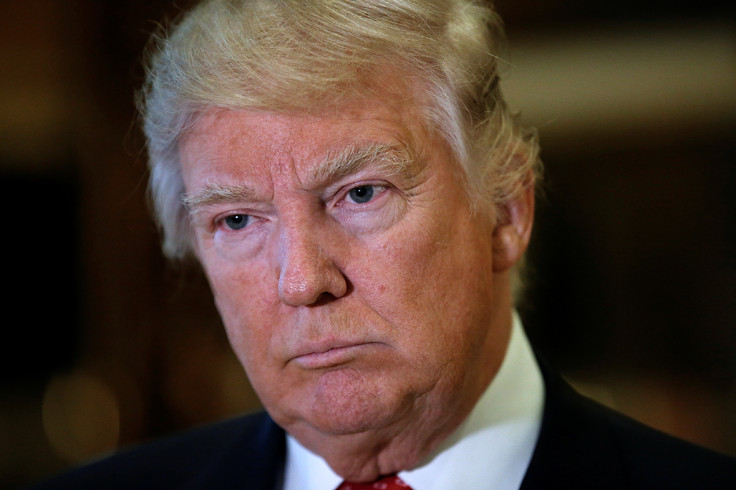 Around the same time, Trump told Real Estate Weekly that "the Russian market is attracted to me [...] I have a great relationship with many Russians, and almost all of the oligarchs were in the room", he said, referring to a meeting with Russian developer Aras Agalarov and others about building a large hotel in Moscow to replicate Trump SoHo in New York. Two of Trump's partners in developing Trump SoHo were the wealthy Russians Tamir Sapir and Tevfik Arif. Sapir was at the Moscow meeting with Agalarov.
But Trump's interest in the Russian market goes back a little further. In 2008, his son Donald Trump Jr, an executive in the family's development business, spoke candidly about the prospect at the Emerging Real Estate Markets Conference held in Manhattan.
"The emerging world in general attributes such brand premium to real estate that we are looking all over the place, primarily Russia," Trump Jr said, adding that "Russians make up a pretty disproportionate cross-section of a lot of our assets" and "we see a lot of money pouring in from Russia".
Trump Jr also suggested that he had concerns about corruption in the Russian system. "After spending half a dozen trips to Russia in the last 18 months, several buyers have been attracted to our projects there and everything associated therewith," he said.
"But it is definitely not an issue of being able to find a deal – but an issue of 'will I ever see my money back out of that deal or can I actually trust the person I am doing the deal with?' As much as we want to take our business over there, Russia is just a different world [...] It is a scary place [...] It's so transparent – everything's so interconnected that it really does not matter what is supposed to happen as what it is they want to happen is ultimately what happens."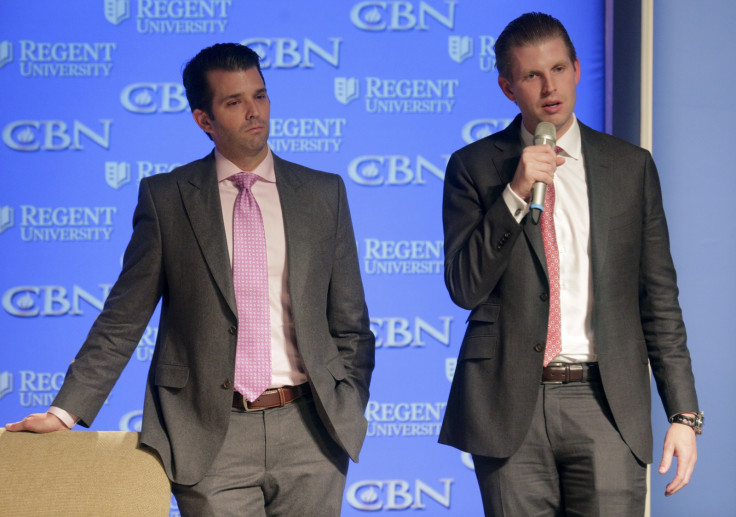 At the time of the 2008 conference, the Russian newspaper Kommersant reported that the Trump name had been trademarked in the country. It also noted that in 2004 Trump senior had also tried to venture into the Russian market when his "representatives entered into negotiations with Moscow city authorities on the possible participation of Trump Organisation in the reconstruction of the Moskva and Rossiya hotels".
In the same year, Trump sold a Florida mansion he owned for a reported $100m to the Russian fertiliser billionaire Dmitry Rybolovlev. "This acquisition is simply an investment in real estate by one of the companies in which I have an interest," Rybolovlev told the New York Daily News, which reported it had been "a huge profit for Trump, who bought the property for $41.4m at a bankruptcy auction four years ago".
In one of the US presidential debates ahead of the 2016 election, Trump was prodded about suggestions he had ties to Russia. "I know about Russia, but I know nothing about the inner workings of Russia," Trump said. "I have no businesses, I have no loans from Russia."
At the end of 2016, the Financial Times probed Trump's Russia connections — and his lawyer was resolute. "The Trump Organisation does not have any properties in Russia and the press' [sic] fascination with this narrative is both misleading and fabricated," Michael Cohen, executive vice-president and special counsel at the Trump Organisation, told the FT. "Perpetuation of this false connection [...] or any connection with Russia altogether – is yet another example of the press's liberal bias towards Mr Trump."