Where to watch Donald Trump be sworn in as the 45th President of the United States
The President-elect will take the place of Barack Obama on Friday 20 January.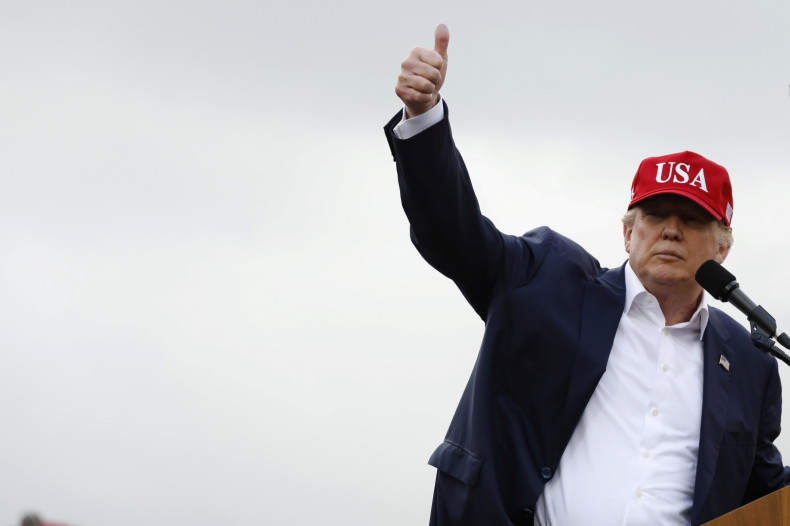 In two weeks' time, Donald Trump will be formally inaugurated as America's next president, replacing Barack Obama in the White House.
The swearing-in ceremony will take place at noon local time on the west front steps of the US Capitol building in Washington DC, followed by the inaugural address and musical performances.
Free tickets for the swearing-in ceremony are available and can be requested from Congressional offices, but numbers are limited and some offices stopped taking orders in December. For previous presidential inaugurations, the vast majority of tickets have been for standing room.
Although 250,000 tickets are available, the Joint Congressional Committee on Inaugural Ceremonies says it expects a total crowd of three times that size to join the parade, including protesters.
Only certain areas of the parade route, which takes place on Pennsylvania Avenue – the street connecting the White House and the Capitol building – are ticketed. In the past, the parade has begun at around 2.30pm local time and lasts for around two hours.
If you want to watch the inauguration but are outside of Washington DC or the US, every major news site will be offering coverage of the event. Here is a list of the news outlets that will cover the swearing-in ceremony, inauguration parade and entertainment live:
ABC.com will host a live stream on YouTube
CBS.com
Fox.com
CNN.com has previously activated a unique feature which allows users to watch the inauguration at the same time as other CNN viewers who are also their Facebook friends.
NYTimes.com
WashingtonPost.com
Politico.com will also host live coverage
The White House will host a live stream of the inauguration, which will also be available to watch on YouTube.
Although Twitter has not yet announced plans to live stream the President-elect's inauguration, you can join in the conversation with the hashtag #Inauguration.