Donald Trump nominated for 2016 Nobel Peace Prize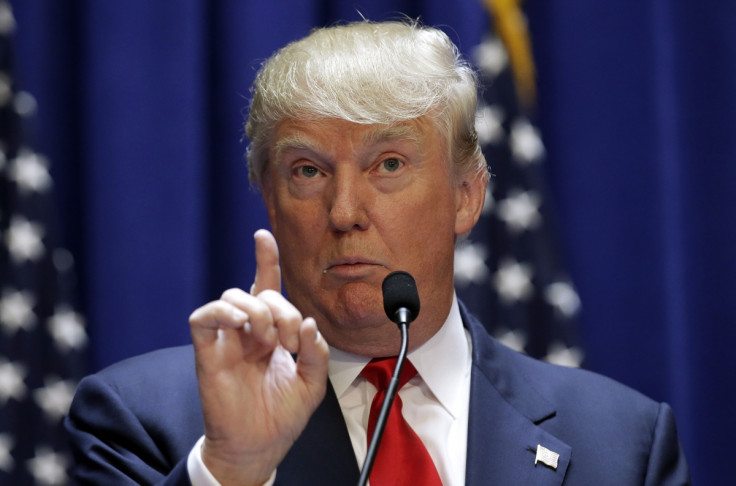 What do Donald Trump, Edward Snowden, Angela Merkel, Pope Francis, Greek islanders and an Afghan cycling group, have in common? Well, they are all nominated for the 2016 Nobel Peace Prize.
The acerbic Republican presidential hopeful – who does not want Muslims to enter the US – was among the names thrown in for nominations. To put things in perspective, the nominations do not necessarily mean it is already approved by the Nobel institute as the organisation accepts any valid submissions from across the world.
Citing the nomination letter, Nobel-watcher Kristian Berg Harpviken, director of the Peace Research Institute in Oslo, said that Trump was recommended for the coveted award for "his vigorous peace through strength ideology, used as a threat weapon of deterrence against radical Islam, ISIS, nuclear Iran and Communist China". Trump's nomination has been confirmed by the American nominator, according to Harpviken.
The entire list of nominees is not revealed by the Nobel committee until 50 years later. But those who nominate the names are free to divulge the details. The last date to submit the nominations ended on 1 February and the Nobel prizes would normally be announced at 11am on the second Friday in October. The 2015 Peace prize was won by four Tunisian groups which were responsible for the transition to democracy in the highly unstable country.
Also nominated for 2016 are whistleblower Edward Snowden, for revealing the mass surveillance by US's National Security Agency (NSA). His disclosure has had a global resonance leading to political and legal reforms. Harpviken said that Snowden appears to be the strongest contender for this year.
South African Archbishop Desmond Tutu, who himself won the Peace prize in 1984, had earlier revealed that he had made three nominations – Greece's Good Samaritans known as the Aegean Solidarity Movement, Nuclear Age Peace Foundation, and the trio The Club of Rome, Herman Daly and Pope Francis. Tutu threw his weight behind the trio for "significant contributions to global understanding of sustainable development".
© Copyright IBTimes 2023. All rights reserved.