Donald Trump impersonator Alec Baldwin will take president-elect sketch beyond SNL
Baldwin debuted his parody of the former Celebrity Apprentice host in October.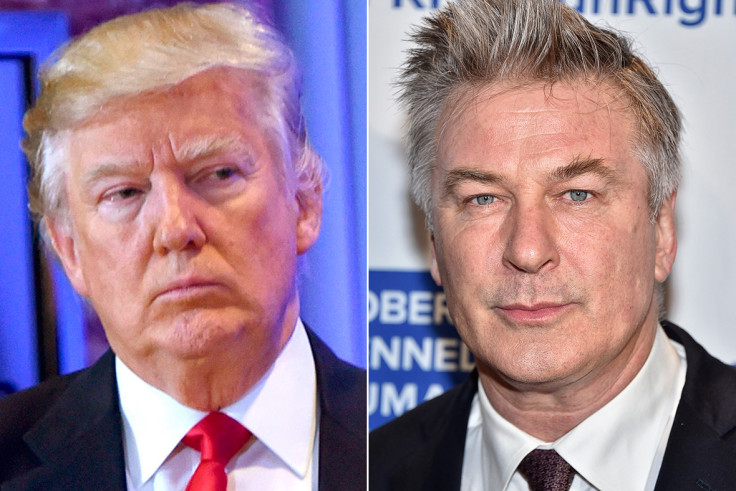 Alec Baldwin has confirmed plans to take his parody of president-elect, Donald Trump, beyond Saturday Night Live after revealing he will don a blonde wig once again to play 45th president on the show the day after Trump's inauguration.
Speaking to ABC News, the actor said: "I'm gonna do ['Saturday Night Live'] as much as I can and there's discussions about other venues we might pursue to further express our gratitude and admiration for the Trump administration."
Although Baldwin didn't reveal further details, the sketch went down a storm with audiences when he debuted it back in October. The segment satirised Trumps' presidential campaign, his administration and his erratic tweeting.
In response, real-life Trump slammed SNL as "totally one-sided," "biased" and containing "nothing funny at all".
"The skits are terrible. I mean, I like Alec, but his imitation of me is really mean-spirited and not very good," he told TODAY in a post-election interview in December. "I don't think it's good. I do like him, and I like him as an actor, but I don't think his imitation of me gets me at all. And it's meant to be very mean-spirited, which is very biased. I don't like it."
Although Trump isn't keen on Baldwin's impressions of him, he may have inadvertently given him more ammunition following his eventful press conference on 11 January. In his first presser since being elected president, Obama's successor halted proceedings after getting into a feisty exchange with CNN reporter Jim Acosta.
He took issue with CNN broadcasting Buzzfeed's claims that he had allegedly been briefed on unverified intelligence which had compromising information on him. Refusing to take a question from Acosta, he said: "Not you. No, I'm not going to give you a question. You are fake news."
© Copyright IBTimes 2023. All rights reserved.