Donald Trump says he is 'afraid the election's going to be rigged'
Trump made the remarks during a campaign rally appearance in Columbus, Ohio, on 1 August 2016.
With less than 100 days to go before the US presidential election, Donald Trump has said he fears the race for the White House will be manipulated. The Republican nominee made the statement at a rally in Columbus, Ohio on Monday (1 August).
"I'm afraid the election's going to be rigged. I have to be honest," Trump told voters. Trump made the remarks as he lamented Bernie Sanders' endorsement of Hillary Clinton as the Democratic nominee, despite vociferous opposition from a number of his supporters.
Over the course of the primaries, Trump repeatedly criticised what he perceived to be a "rigged system" to deny him the GOP nomination. Turning his attention to Democrats, Trump accused the party of teaming up with Clinton to stop Sanders from clinching the nomination.
He also took a swipe at Clinton's campaign for the difficulty in overcoming Sanders to clinch the Democratic nomination. Politico quoted Trump as saying: "Remember this, I had 17 people. I wasn't running against two people, I had 17 people. Hillary Clinton, I had a similar number to Hillary Clinton and she had Bernie, and she had a hard time putting Bernie way.
He added: "And Bernie, poor Bernie, he looked so upset. You know what? He made a mistake, he shouldn't have made a deal. Sometimes – he lost, he lost."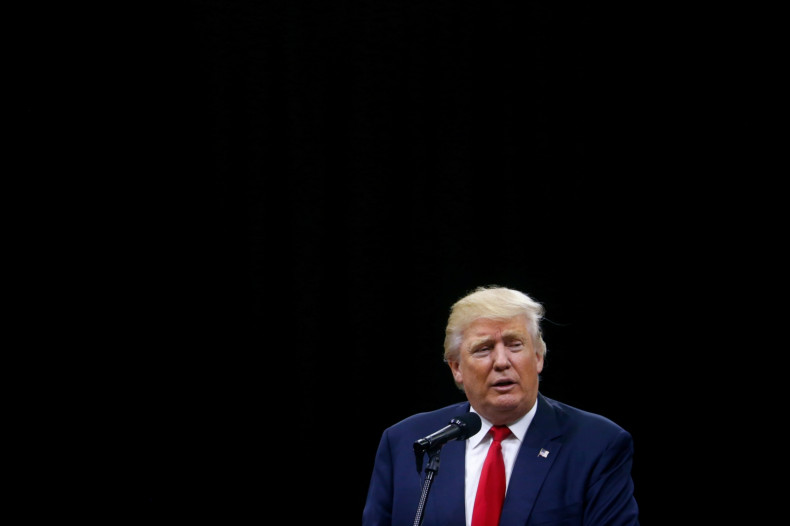 During the Democratic National Convention in Philadelphia last week, disgruntled Sanders supporters staged a sit-in in the media centre after Clinton became the party's nominee. Some pro-Sanders delegates walked out of the convention centre in protest at Clinton's selection, despite her primary rival being moved to nominate her by acclamation.
Trump is currently facing a strong backlash over his remarks towards the family of slain US Muslim soldier, Capt Humayun Khan, who was killed in Iraq in 2004. The soldier's parents, Khizr and Ghazala Khan, made a moving appearance and gave a speech in honour of their son at the Democratic National Convention on 28 July.
Following their appearance, Trump appeared to suggest that Ghazala Khan may have been prohibited from speaking because of her religion. In an opinion piece for the Washington Post, Khan hit back at the GOP nominee, saying "he doesn't know what the word sacrifice means."