Top Republican US presidential hopeful, Donald Trump, has once again embroiled himself in controversy by saying that the world would be a much better place if dictators such as Saddam Hussein and Muammar Gaddafi were still in power. "I mean, look what happened. Libya is a catastrophe. Iraq is a disaster. Syria is a disaster. The whole Middle East just blew up around Hillary Clinton and Obama," Trump said in an interview.
The real estate tycoon believes that both Iraq and Libya, would have been less fractured and would have promoted a more stable Middle East, if the two dictators were not forcefully pushed out of power. Earlier, Trump had expressed discontent over the US policy towards Syria, which he thinks will be better with Bashar al-Assad at the helm and welcomed Russia's military involvement in the Middle East.
"I mean, look at Libya. Look at Iraq. Iraq used to be no terrorists. He (Hussein) would kill the terrorists immediately, which is like now the Harvard of terrorism. As for Libya, nobody even knows Libya, frankly there is no Iraq and there is no Libya. It's all broken up. They have no control. Nobody knows what's going on," Trump said in the interview on CNN.
Earlier this month, Trump took a dig at Jeb Bush after he said that his brother, George W Bush, who led the invasion of Iraq, "had kept the US safe". The TV personality said that the September 11 attacks happened under Bush's watch, so there was no question of US being safe under him.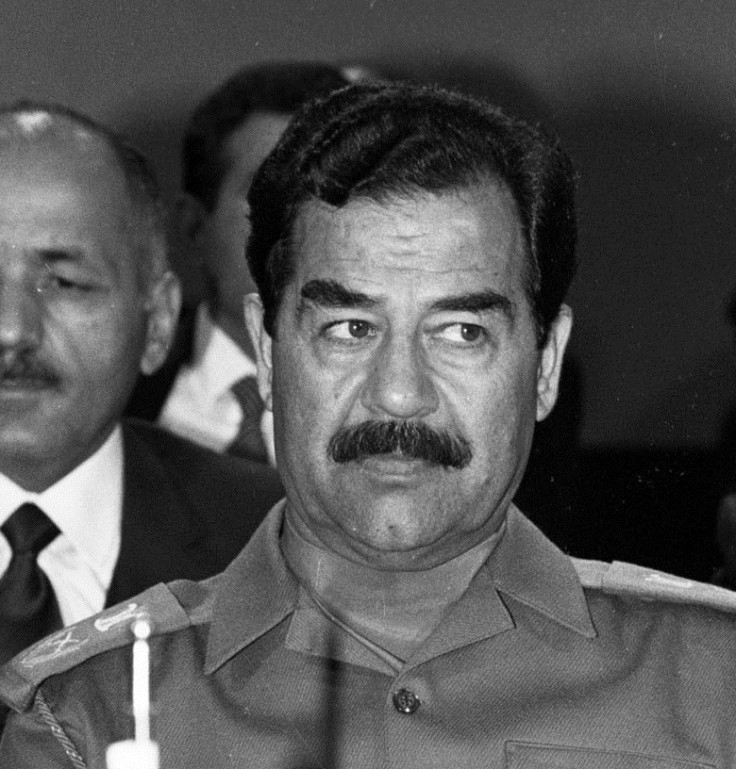 Gaddafi and Hussein both were well known for committing atrocities against their own people and were among the world's worst human rights abusers. But, according to Trump, human rights abuses continue to plague Libya and Iraq and that they have only worsened. "I'm not saying he (Saddam) was a nice guy. He was a horrible guy, but things were much better when he ruled. Now people are getting their heads chopped off, they're being drowned. It's definitely far worse than it was under Saddam Hussein or Gaddafi," he said.
Trump is known to make politically incorrect statements, right from the time his campaign kicked off. He has been extremely critical of the US government's foreign policies and the latest immigration policies, which he says should be further tightened to prevent terrorists from entering the country.