President Donald Trump will announce on Wednesday (6 December) that the United States recognises Jerusalem as the capital of Israel and set in motion orders to move the country's embassy from Tel Aviv, three senior Trump administration officials have said.
The officials said that the embassy moving would be a "matter of some years" and as such the president will sign waivers to a 1995 law mandating that the US embassy in Israel be moved to Jerusalem.
Since the law was signed by former president Bill Clinton, subsequent presidents have continually signed a waiver to stop the move on national security grounds.
The recognition of Jerusalem as the Israeli capital was a "recognition of reality", the officials said, as most of Israel's governmental apparatus was already in the disputed capital.
The decision does not affect any other US policies on the disputed region, they added, specifying that the US reaffirmed its support for the status-quo at Temple Mount, a holy site for all three Abrahamic faiths.
In June, Trump had simply renewed the waiver but has since been weighing options that could appeal to pro-Israel voices in his own party while wary against risks of further inflaming regional tensions. State Department officials reportedly told American missions in the Middle East that an announcement on Jerusalem could lead to protests.
Israelis and Palestinians both consider Jerusalem to be their capital. One option previously considered by the administration was for the US to recognise Jerusalem as the Israeli capital but for the embassy to remain in Tel Aviv.
International leaders and congressional members have cautioned Trump against the announcement. French President Emmanuel Macron said that in a phone call to Trump that the position of Jerusalem should be determined as part of negotiations.
Democratic California Senator Dianne Feinstein wrote in a letter to the president that moving the embassy would "spark violence, further alienate the United States and undermine the prospects of a two-state solution".
Vermont Senator Bernie Sanders said in a statement that recognising Jerusalem as the capital would "dramatically undermine the prospects for an Israeli-Palestinian peace agreement, and severely, perhaps irreparably, damage the United States' ability to broker that peace."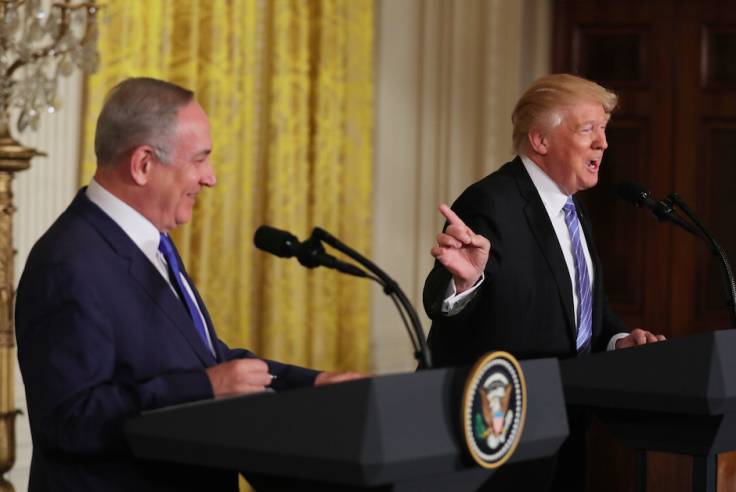 Trump has previously spoken of his desire to find a solution to the ongoing conflict between Israelis and Palestinians while his son-in-law Jared Kushner has attempted to bring about a new peace process. White House officials said that Kushner's team supported the decision.
The secretary general of the Arab League, Ahmed Aboul Gheit, said that the US moving its embassy to Jerusalem would be a "dangerous measure that would have repercussions", Egypt's state news agency reported.
Though they did not say that Trump explicitly supported a two-state solution, the officials said that Trump would recognise a two-state solution if both parties agreed to it.