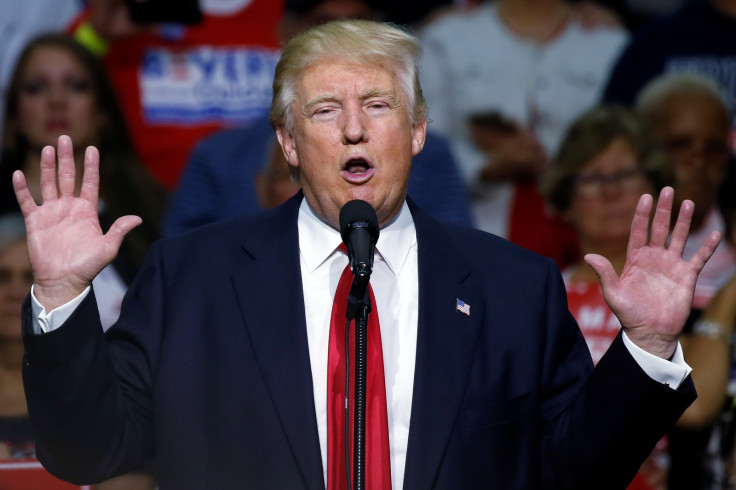 Donald Trump's campaign manager has claimed there has been media silence over the latest US election polls, which show the GOP candidate closing the gap between himself and his Democrat rival Hillary Clinton.
Kellyanne Conway, who was promoted to Trump's campaign manager amid a team reshuffle that saw former Breitbart boss Steve Bannon appointed as campaign chief executive, tweeted the pundits had been too quick to dismiss Trump when he was down in the polls.
She wrote: "Three weeks ago every headline & pundit screamed "Look at the polls! Race is over!" #Polls now tightening; media chatter is poll-free."
The latest nationwide election polls show Clinton has maintained a lead over Trump but that it is far smaller than the double-digit lead she boasted in the weeks following the Democrat National Convention and subsequent fallout over remarks Trump made about the Gold Star family of a US soldier.
The most recent US election poll from Monmouth shows Clinton enjoying a seven-point lead over Trump in nationwide polls in a head to head race, while a nationwide poll from PPP in a four-way race including Gary Johnson and Jill Stein shows Clinton leading by five points.
However, Trump has enjoyed better numbers with independent voters in polls of 'rust belt' states Michigan, Ohio and Pennsylvania.
Despite Clinton polling ahead of Trump in Michigan and Pennsylvania, and the pair tied in Ohio, Trump's approval rating was far higher with independent voters than Clinton's – giving a boost to the GOP candidate after several weeks of poor showing in the polls.