'Don't have sex with your line manager at the Miami party', Uber boss warns staff
Email sent by Uber CEO Travis Kalanick also mentions $200 'puke charge' at 2013 party.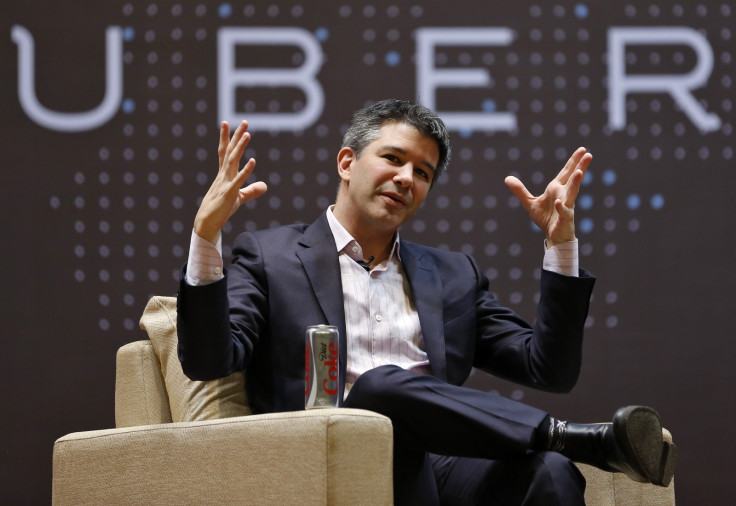 Not many emails from the head of your company are titled "Urgent, urgent - read this or else!!!!!" and fewer still open with a threat of "You better read this or I'll kick your ass."
But then Uber and its chief executive Travis Kalanick can rarely be described as playing the multi-billion-dollar startup game by the book.
The email, sent to employees in 2013 ahead of a celebratory staff party in Miami - and thus referred to by insiders as the 'Miami letter' - warns Uber workers against sleeping with their bosses and hurling beer kegs from rooftops.
Brought to light by technology news site Recode, the email also reportedly warns employees of a $200 (£157) "puke charge" for anyone caught throwing up around the hotel.
Kalanick wrote: "Have a great f****ing time. This is a celebration! We've all earned it" but under a list of do-nots the chief executive said: "Do not have sex with another employee UNLESS a) you have asked that person for that privilege and they have responded with an emphatic 'YES! I will have sex with you' AND b) the two (or more) of you do not work in the same chain of command. Yes, that means that Travis will be celibate on this trip. #CEOLife #FML" - the latter meaning 'f**k my life'.
Recode goes on to cite sources as saying: "While many companies send out warning emails before events, Kalanick was advised not to send this email because of its tone, which some execs thought too cavalier. Some worried that building a global company required a more mature tone from the CEO."
Other rules and guidelines noted in the email include:
"No lives should begin or end [on the trip]."
"We do not have a budget to bail anyone out of jail. Don't be that guy."
"Drugs and narcotics will not be tolerated unless you have the appropriate medicinal licensing."
"There will be a $200 puke charge for any public displays on the Shore Club premises."
"DO NOT TALK TO PRESS. Send all press inquiries to Andrew... stay vigilant about making sure people don't infiltrate our event. If and when you find yourself talking to a non-Uber (look for the wristband), keep confidential stuff confidential... no revenue figures, driver figures, trip figures... don't talk about internal process, and don't talk about initiatives that have not already launched."
Under the 'do' list, Kalanick tells Uber staff to "go out of your way to meet as many of your fellow uberettos as you can" and to speak to Miami taxi drivers and influencers to convince them of the benefits of Uber coming to the city. Kalanick said: "If you haven't figured it out yet, Miami's transportation sucks ass."
© Copyright IBTimes 2023. All rights reserved.