Uber's Travis Kalanick now meditates in company's lactation room amid ongoing crises
'This is part of the change coming,' Uber board member Arianna Huffington said.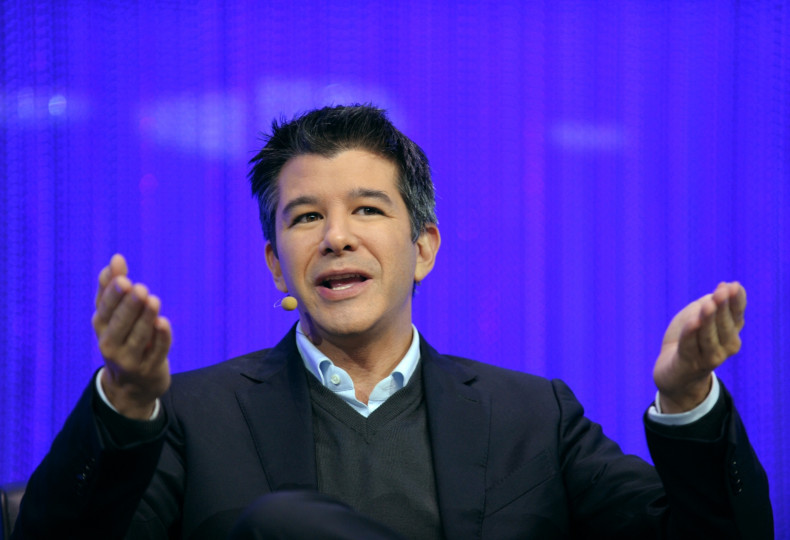 Uber CEO Travis Kalanick has apparently taken up meditation amid the whirlwind of controversies plaguing the ride-hailing company. Media mogul and board member Arianna Huffington has revealed on Wednesday, 7 June that the executive pops into an available lactation room in the office for some quiet moments of self contemplation since it does not have any dedicated meditation rooms as of now.
"Literally, it was an amazing moment last week when we were in the office and [Kalanick] said, 'I really need to go meditate in order to be in a place to make good decisions right now,'" Huffington said during the iCONIC conference in New York City, CNBC reports.
"And literally [he] went into a lactation room that happened to be open, because they don't have meditation rooms yet. This is part of the change coming."
Huffington said the meditation has been helping the embattled executive as his firm continues to deal with a host of controversies - from a high-stakes lawsuit with Google's Waymo to an internal investigation into sexual harassment and gender discrimination claims.
"Literally, Travis returned and you could see the change in the way he was and the way he could process making decisions," Huffington said.
Late last year, the Huffington Post founder launched her new wellness media startup Thrive Mogul that aims to change how the corporate world works and lives by rectifying chronic stress, lack of sleep and burnout.
She also wrote a book on the topic titled, "The Sleep Revolution: Transforming Your Life, One Night At A Time."
"I have been working closely with Travis Kalanick in the transformation at Uber. And Uber is going through a big transformation right now, and it has to start at the top," she said. "So first, Travis started recognizing how differently he made decisions when he had gotten enough sleep. And then he started meditating."
Huffington said she believed that every company would soon have a meditation or nap room.
"They are going to be as common as conference rooms, because people are recognizing the value," she said. "If you are feeling that you are running on empty, if you are feeling that you are not as productive, why shouldn't your boss want you to go take a 20-minute meditation break or nap break and return recharged? This would be another productivity enhancement"
Earlier this week, Uber announced that it fired 20 employees as a result of a probe by law firm Perkins Coie into sexual harassment and gender discrimination at the company. Another top executive was terminated after he allegedly obtained and shared the medical report of a rape victim in India.
Following a chilling blog post by former Uber engineer Susan Fowler, the San Francisco-based company hired former US Attorney General Eric Holder to investigate the allegations. The findings of that investigation are due to be released on 13 June.
Since the start of the year, Uber has been hit with a litany of scandals and has seen an exodus of high-level executives. An embarrassing video also emerged showing Kalanick yelling at an Uber driver over fares. He later apologised for the encounter and admitted he needed to "grow up" and get some "leadership help."