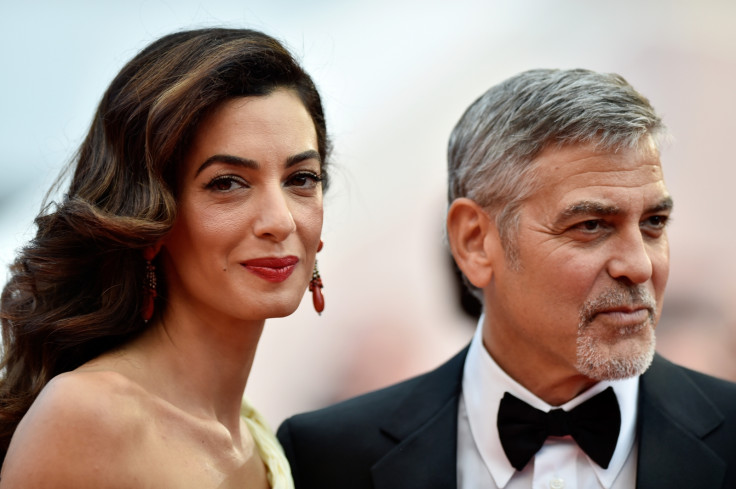 Having become a father to a son and a daughter at the age of 56, Hollywood heartthrob George Clooney is welcoming some changes in his life. And while it might be overwhelming being responsible for two new lives, the actor couldn't be more thrilled to have his wife Amal by his side at this time.
"Suddenly, you're responsible for other people, which is terrifying," the Ocean's Eleven actor told the Associated Press, before gushing about his lawyer wife, who seems to be a natural when it comes to parenting.
"She's like an Olympic athlete. She's doing so beautifully," Clooney said about his wife. But that doesn't mean he doesn't lend a helping hand with their three-month-olds. Speaking about his part of the job, the actor revealed that he sticks to "changing diapers and walking them around a little bit."
"I really didn't think at 56 that I would be the parent of twins. Don't make plans. You always have to just enjoy the ride," shared The Descendants star.
He also humorously elaborated on what fathering his newborns, Ella and Alexander, entails.
"I just have to clean the barf off of my tux," Clooney joked. "It used to be my barf but now it's the twins' barf. So, it all works out."
Talking about his work, the director of the upcoming movie Suburbicon said that currently he is yet to come across a "Michael Clayton-kind" of script.
"I'm in an interesting place in my life. I'm acting almost never – for a lot of reasons, mostly because I don't have any great interest in it and haven't read anything (good enough)," George admitted, adding, "If somebody showed up with The Verdict, I'd jump but it's not all that often you get Michael Clayton-kind of scripts."