'Horrified' George Clooney plans to beef up security after paparazzi sneakily clicks his twins
The actor and his human rights lawyer wife have threatened legal action against the French magazine.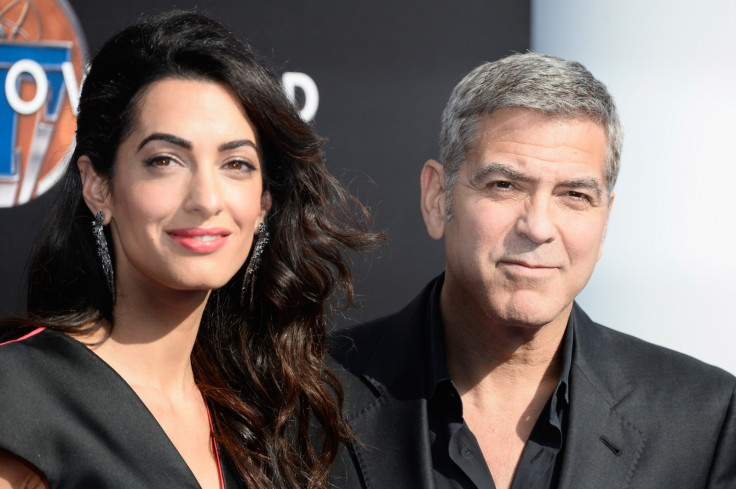 While the world awaits to get a glimpse of George and Amal Clooney's twins, the celebrity couple are doing everything possible to secure their children's privacy from the glare of the paparazzi. However, a recent bitter incidence has left the American actor furious as a photographer sneaked into his property to click pictures of his infant twins.
The 56-year-old actor and his world renowned human rights lawyer wife have threatened to take legal action against French magazine Voici citing that the safety of his newborn children was breached. "Over the last week photographers from Voici Magazine scaled our fence, climbed our tree and illegally took pictures of our infants inside our home. Make no mistake the photographers, the agency and the magazine will be prosecuted to the full extent of the law," the Ocean's Eleven actor said in a statement. "The safety of our children demands it."
A source, meanwhile, told Hollywood Life that the Academy Award winning actor is horrified to learn about the invasion. "He's thinking in worst case scenarios, he just can't help himself. He's horrified that someone was able to get on his property and get that close to his babies without him knowing. He's planning to spend whatever it takes to make sure it never happens again."
The actor's babies were photographed by the paparazzi on their property in Lake Como, Italy. Clooney is reportedly planning to "beef up security" across his estates following the incident. "This invasion of privacy has set off a huge chain reaction for George. He's now planning to overhaul his security, and not just at his Lake Como home. He's got five properties and he's looking to beef up security on all of them. He's always been fairly blasé about security, even when he had a full-on stalker, he was never actually afraid. But now that he's a father everything has changed."
The Clooneys welcomed son Alexander and daughter Ella into their lives on 6 June.
© Copyright IBTimes 2023. All rights reserved.