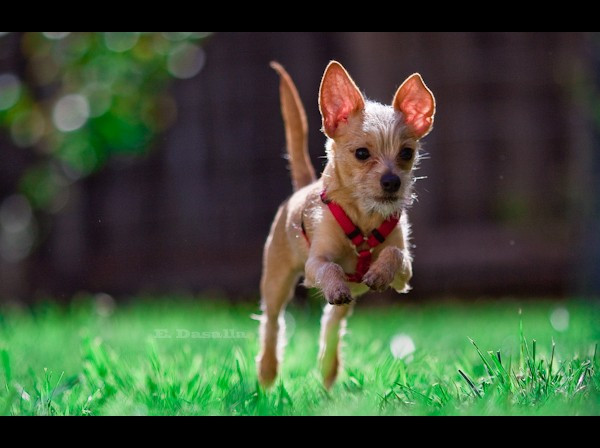 The established principle of dog walker's picking up their pet's faeces with a plastic bag is being challenged by an MP. Conservative Anne Main says rural dog owners should hide poo in scrubland instead.
The St Albans MP is urging people to use a stick to flick dog waste into the undergrowth thereby cutting the numbers of plastic bags littering the countryside, according to the BBC.
Main told the BBC that the UK countryside had been blighted by poo-filled bags hanging from trees. She believes that parks and woodland need to be fitted with better signs and information points telling people what to do with their dogs' mess.
She said: "Like many people, I like to walk my dog out in the countryside, parks and in woodland, but over the last few years I've noticed an increasing number of dog poo bags hanging off bushes, trees and railings – and it's disgusting."
"People think it's the right thing to do to pick it up, but when they find there aren't any bins, they jettison the poo-bag into the undergrowth or lob it over a garden fence where animals can eat them, children pick them up or cyclists ride into them."
BBC research found that there were 73,824 complaints made about dog fouling in England and Wales in 2014-15. Keep Britain Tidy estimate that the UK's eight million dogs produce over 1,000 tonnes of poo each day.
Main claimed that many dog walkers leave poo-filled bags hanging from trees with the intention of picking them up on the way home but sometimes never do.
She said: "We have to work with human nature," she said. "People are not going to carry a dollop of dog poo on a three hour walk and you are not going to find a bin in Ashdown Forest."
May is raising the issue at a debate in Westminster this evening (14 March). She will champion the so-called "stick and flick" method, which is backed by the Forestry Commission.
Dog faeces can cause blindness in humans if they ingest it. "Toxocariasis," says the NHS Choices website, "is a rare infection caused by roundworm parasites. It's spread from animals to humans through contact with infected faeces."
"Roundworm parasites are most commonly found in cats, dogs and foxes, and usually affect young children."