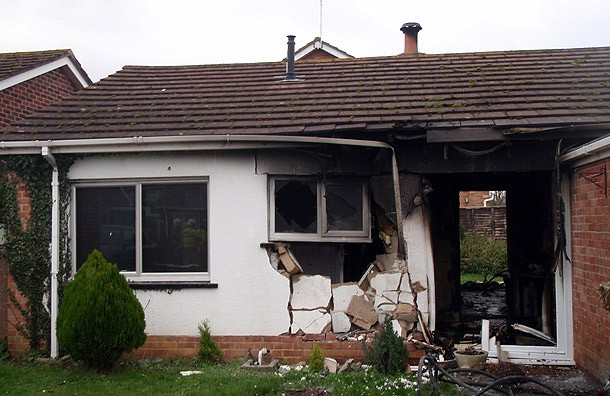 A 51-year-old man has been arrested on suspicion of attempted murder after he was alleged to be the man who drove an oil tanker into a bungalow in Dorset, setting it alight.

Emergency services were called after the incident took place in Folly Lane, Wool in Dorset.
Police launched a hunt for the driver after a man was seen fleeing the scene.
The homeowner was reported to be unharmed but the house sustained substantial damage. The truck ripped through the front door and windows and fire spread through much of the house.
A Dorset Police spokesman said: "Police are investigating a road traffic collision and property fire in Wool, with officers appealing for witnesses to come forward."