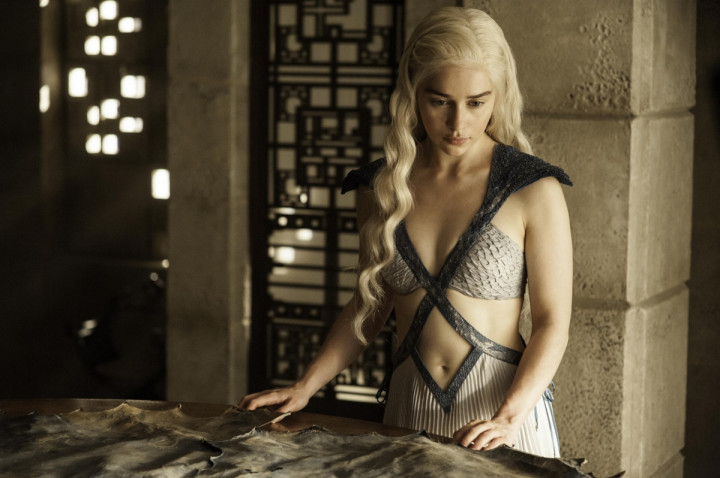 First Star Trek fans taught themselves fictional language Klingon and now Game of Thrones' producers are helping viewers brush up on their Dothraki with a new app.
Dothraki Companion is designed to help fans of the hit HBO drama learn the dialect spoken by warrior Khal Drogo and later adopted by his wife Daenerys Targaryen.
Linguist David J Peterson, who created the fictional language for Game of Thrones, is the man behind the app which is available on iPhone and iPad.
The App Store listing promises to arm fans "with enough vocabulary and grammar to have a complete conversation in Dothraki," with the help of vocabulary flashcards, a grammar summary and culture notes.
Users can also expect some of the famous Dothraki phrases including "Me nem nesa" (it is known) to make an appearance.
Dothraki Companion is not the first app to be inspired by the TV series based on author George RR Martin's books.
Publisher Random House has released George RR Martin's A World of Ice and Fire – A Game of Thrones Guide while HarperCollins has A Game of Thrones: The Official Companion.
Games firm Kongregate also made social and mobile game, Game of Thrones Ascent.
Dothraki Companion is available from the Apple App Store now and costs £2.49.