Game of Thrones Season 5 is currently filming its most important and possibly controversial scenes in Dubrovnik, Croatia featuring Cersei, the queen of Westros.
New images from the set that show king Joffery's mother on her 'walk of shame' in the capital city, King's Landing, have gone viral on the internet.
In season 4 of the blockbuster HBO fantasy series, the Lannister daughter was raped by her brother Jaime next the corpse of her beloved son Joffrey.
The brother-sister duo had so far managed to keep their incestuous relationship a secret - but not any more.
The story goes that in the upcoming season Cersei will grow more powerful at King's Landing as Tommen's regent, as she will gain more control over her young son.
However, the growing miseries of the people of the King's Landing will give birth to a new army of the Poor Fellows to fight for the underprivileged under the banner of Faith Militants.
The Faith Militants will pose a major threat to the queen and the eventually expose her, triggering the controversial scene where she walks nude before her people covered in what appears to be blood, mud, and perhaps faeces, the Watchers on the Wall reported.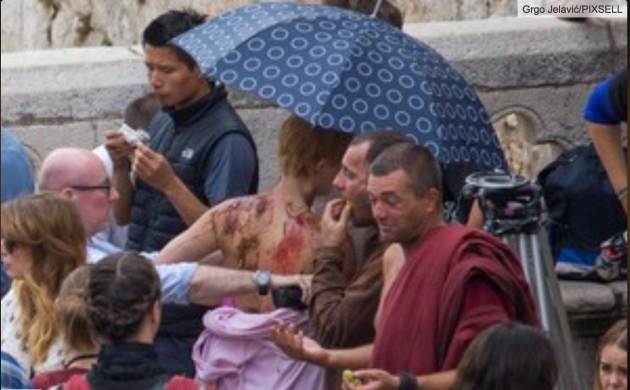 In its report , the fan site said:
"New photos of Cersei's walk of shame have surfaced, featuring our first look at Lena Headey (or her body double) during the long walk through the city. As you can see below, much like in the books, Cersei has had her signature blond locks sheared away prior to her shaming, and from the mud, blood, and (feces!?) apparent on her back, she's receiving a lot of abuse from the population of King's Landing."
Click here to see more pictures from Cersei's walk of shame featuring the Westeros crowd and the Lannister guards.
Game of Thrones Season 5 is adapted from A Feast for Crows and A Dance with Dragons, the fourth and fifth books from George R.R. Martin's best-selling novel series A Song of Ice and Fire.
Game of Thrones Season 5 will premiere in 2015.